Show all
Hide all
DAY 1/2, Arrival Ashgabat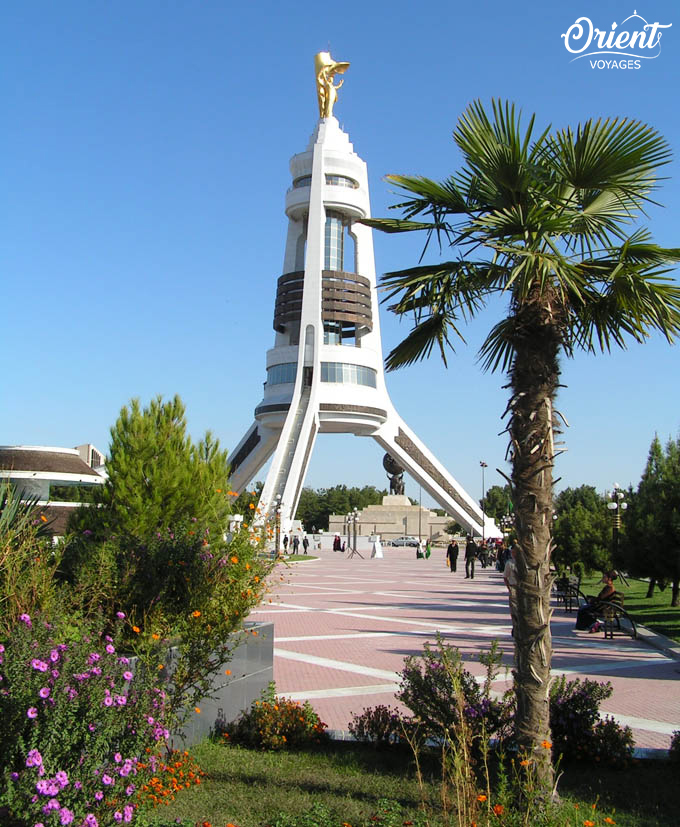 Arrive in Ashgabat, the capital of Turkmenistan. Meet at airport, transfer to hotel. Check in. Breakfast.
Ashgabat, City of Love ("ashk" from the Arabic means "to love") – the biggest city in Turkmenistan. Ashgabat today is a completely modern creation. Drive westward to explore archaeological site of
Old Nissa
, the capital of Parthian Empire, which existed more than 2000 years ago; then tour at
National Museum of History
, which contains massive exhibits archaeological and ethnographical finds throughout the country.
Turkmenbashi spiritual mosque
.
Lunch
on the way.
Continue city tour:
Park of Independence, Rukhnama statue, Earthquake monument
.
Dinner
at one of city restaurants. Overnight at hotel.
DAY 3, Ashgabat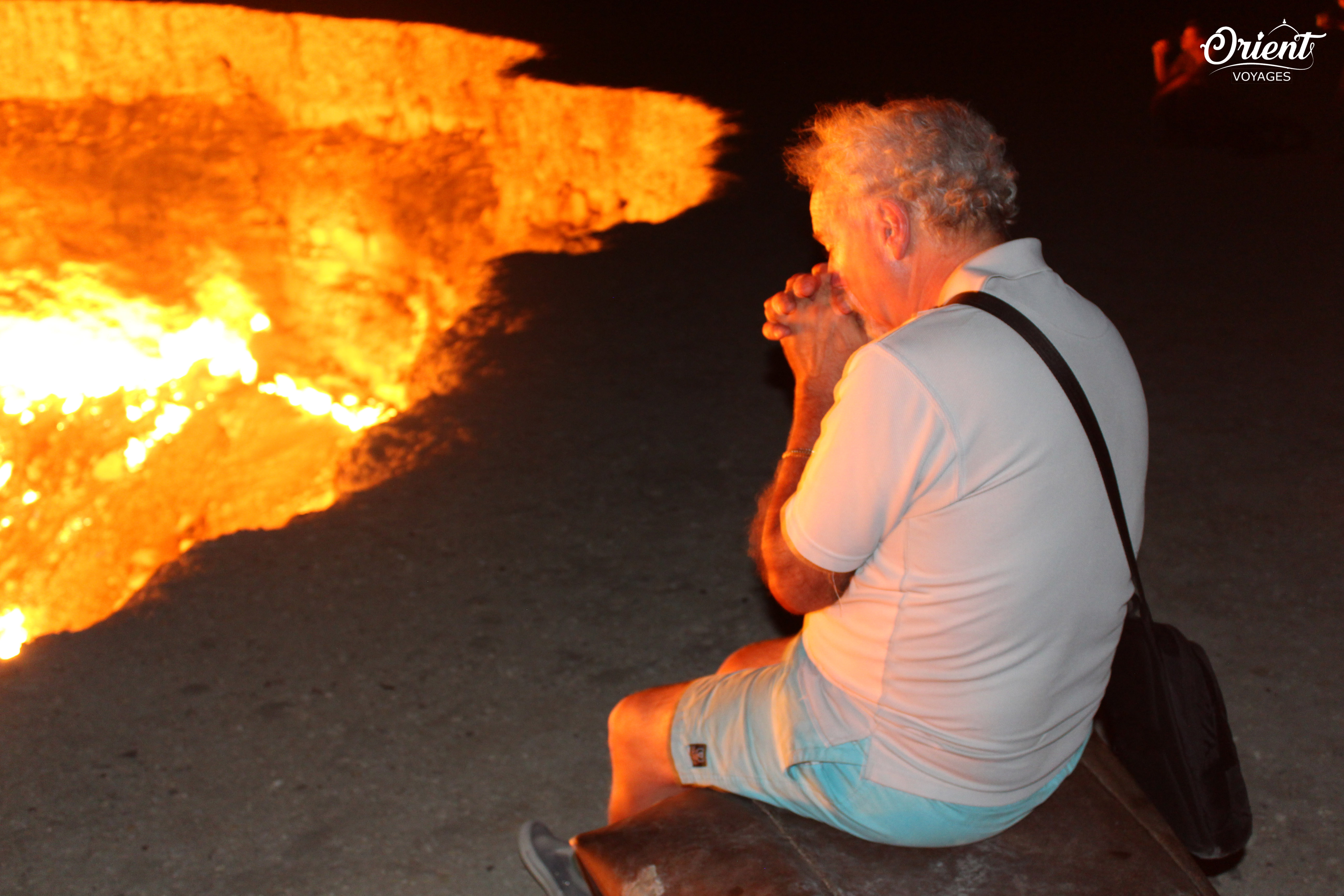 Breakfast at hotel.
Visit
Ertogrylgazy mosque
. Spend time at
Gulistan bazaar
(which is also called Russian bazaar) for souvenirs.
Lunch at one of city restaurants. Free time for personal city exploration.
Optional
:
Ashgabat – Darvaza - Ashgabat (250 km + 250 km).
After lunch depart for Darvaza gas crater. On the way visit water and mud craters. Arrive at the gas crater.
Supplement: 150 €/group (group 2 - 3 persons), 200 €/ (group 4 - 10 persons), 300 €/group (group 11 - 16 persons)
Return to Ashgabat. Dinner at one of city restaurants. Overnight at hotel.
DAY 4, Ashgabat – Tashauz /Kunya Urgench

/ Shavat/Khiva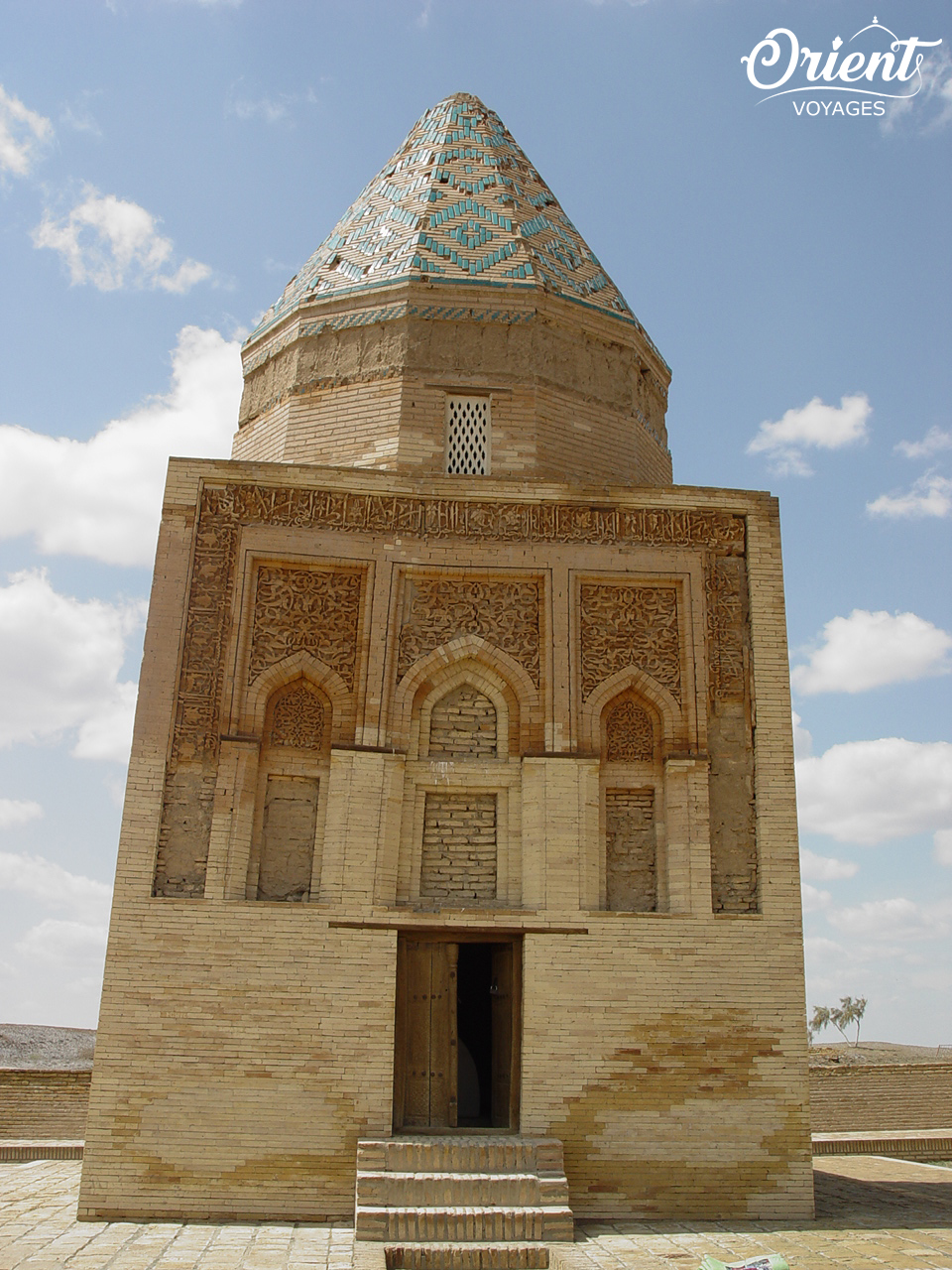 Breakfast box.
Transfert to the airport of Ashgabat for morning flight to Tashauz. Transfert to Kunya Urgench (110 km).
We visit
Turabek Khanum mausoleum, the Kutlug-Timur Minaret, Tekesh mausoleum, Mamun Academy, Fakhreddin Razi mausoleum
(Il-Arslan),
Tash Kala caravanserai, Najmuddin al Kubra mausoleum
.
Lunch
at local restaurant.
Transfer to Turkmen/Uzbek border point Shavat (130 km).
After border and customs formalities be met by Uzbek driver. Transfer to Khiva (70 km). Arrival,accommodation at hotel,
dinner
and overnight in Khiva.
5 Khiva


Breakfast at hotel.
Join the group at the lobby of Khiva hotel. Exploration of the city.