Show all
Hide all
DAY 1 TASHKENT

International flight to Tashkent from your destination.
DAY 2 ARRIVE IN TASHKENT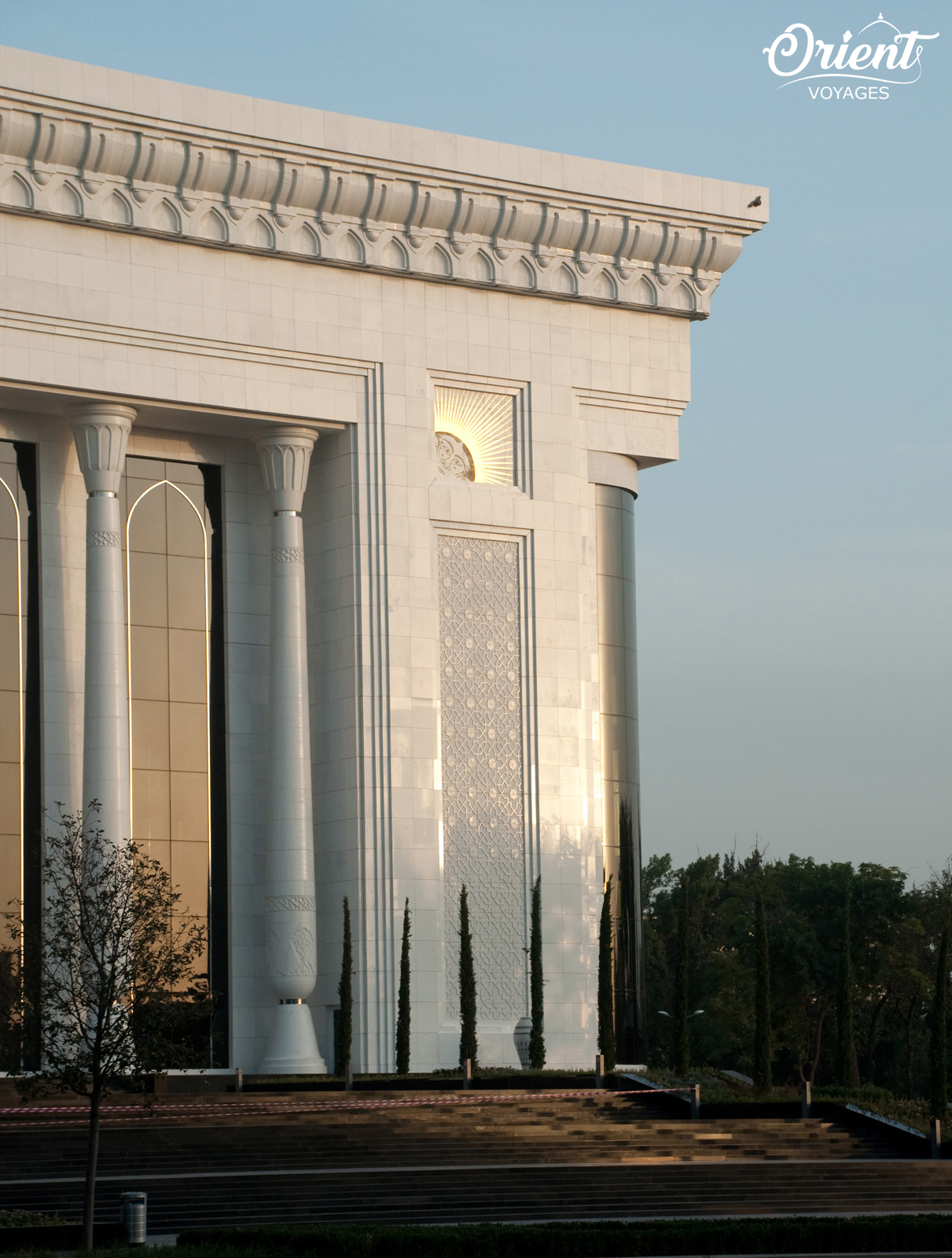 Arrive in Tashkent early in the morning. Transfer to a local restaurant for breakfast. Check in to hotel after 14h00
Discover Tashkent, the Uzbek capital, which is often compared with an oasis: Visit to Khast Imom complex including Barak-khan Madrassah, the only world-known original version of Khalif Osman's Koran dated from 7th century is kept here in the library of Mui-Muborak Madrasah; Visit to the Museum of Applied Arts, housed in the ancient palace of tsarist diplomat. Panoramic tour Independence square, Amir Timur Square, Opera House Square. If time permits, take ride through the most beautiful stations of the Tashkent metro.
Overnight at hotel.
DAY 3 TASHKENT – URGENCH – KHIVA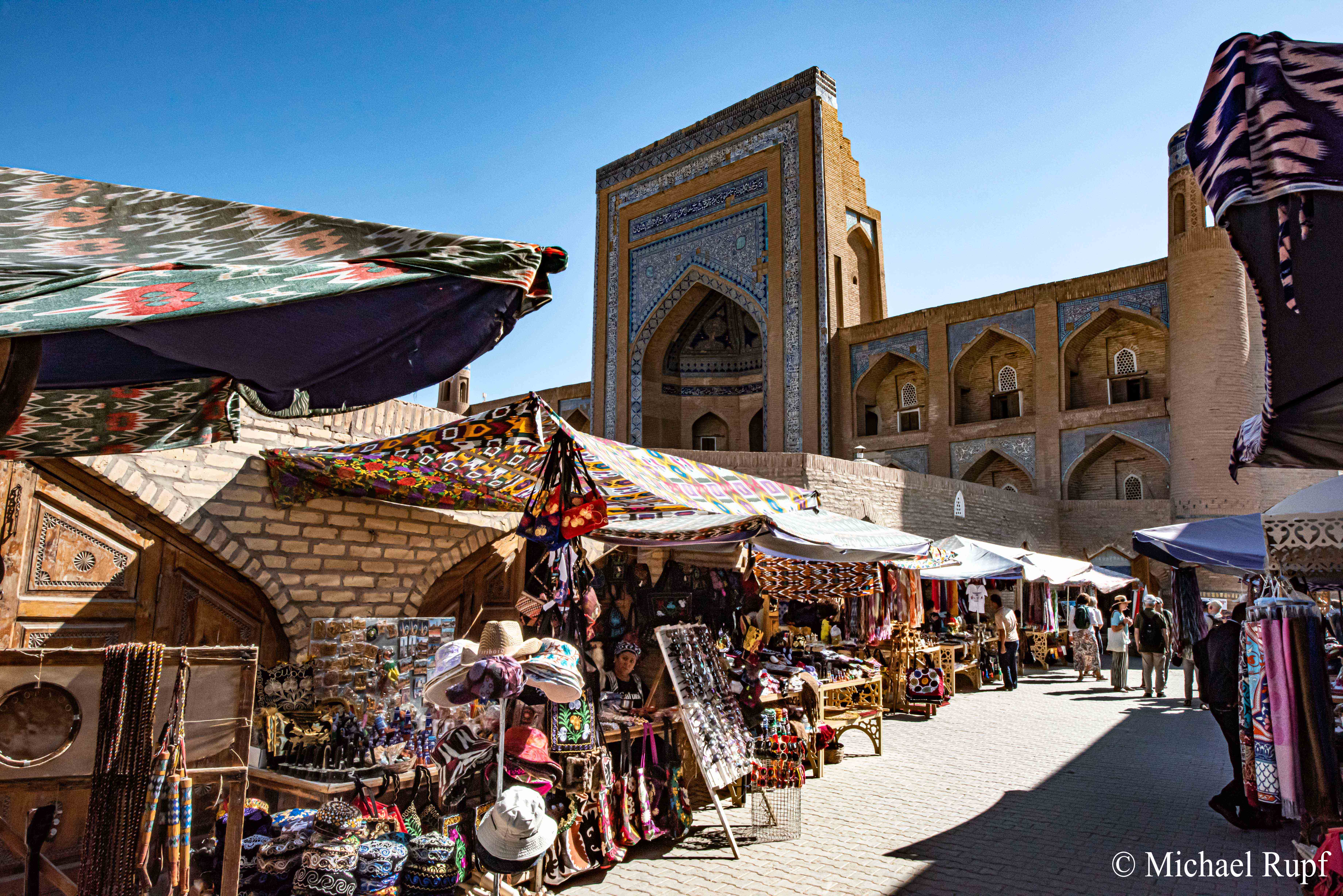 Transfer to airport for morning flight to Urgench.
Upon arrival direct drive to Khiva (40-50 min drive). Arrive in Khiva. Check-in to hotel after 14h00
Walking tour in Ichan Kala, architectural complex of the inner city, surrounded by the large fortress wall with four gates. There more than sixty architectural monuments: palaces, mosques, madrassahs, minarets and mausoleums inside are the inner town: Muhammed Aminkhan Madrassah and its minaret; Kunya Ark and Juma Mosque with 218 pillars (one of the most ancient structures in Central Asia; Tash Khauli palace (the Harem of Khiva Khans); Mausoleum of Pakhlavan Makhmud; Islam Khodja complex and other monuments.
Overnight at hotel.
DAY 4 KHIVA – ANCIENT FORTRESSES – BUKHARA



Excursion to the ruins of ancient fortresses (app. 120 km one way): Ayaz-Kala, one of the impressive sites towering over the desert (III c. B.C.) and Toprak-Kala, one of the first capitals of ancient Khorezm (I c. B.C.).
Lunch in yurt camp.
Depart for Bukhara (app. 480 km, 6-7 hrs drive). Arrival and transfer to hotel. Overnight at hotel.

DAY 5 BUKHARA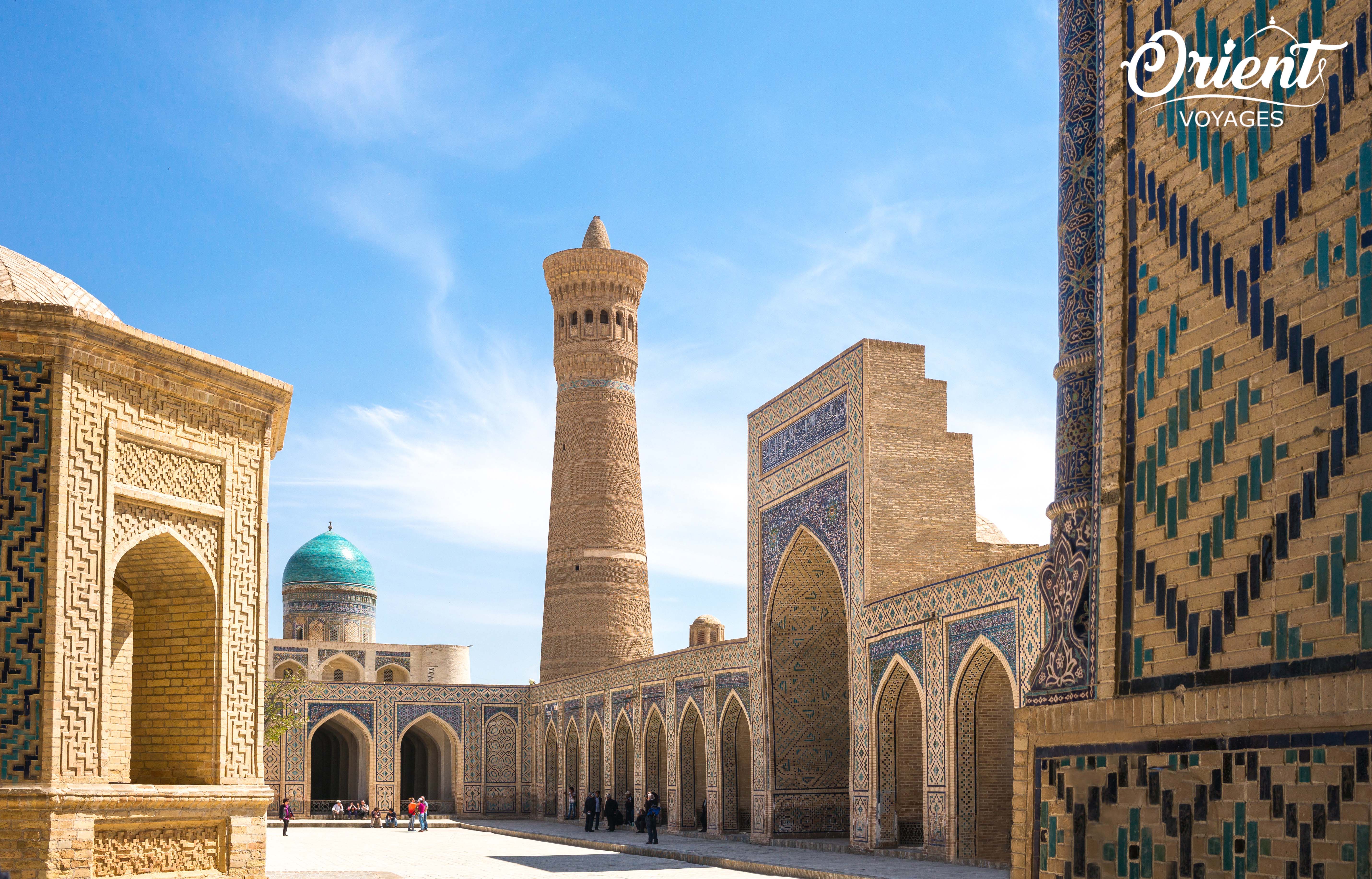 Full day tour of Bukhara: Liabi-Khauz Complex; puppet workshop; walk through the old Jewish quarter; Tok-i-Sarrafon – Moneychanger's Bazaar; Magoki-Attari mosque (XII c., XVI c.); Tok-i- Tilpak Furushon – Cap Maker's Bazaar; Ulugbek's madrassah (XV c.) and Abdulaziz-khan madrassah (XVII c.); Tok-i-Zargaron (1570) – Jeweler's bazaar; Poi-Kalyan Ensemble; Bolo-Khauz mosque (XVIII c); Fortress Ark (citadel), a fortified residence of Emirs of Bukhara).


Attend folklore performance with music and dances accompanied by fashion presentation in the courtyard of an ancient madrassah (weather permitting)


Overnight at hotel.
DAY 6 BUKHARA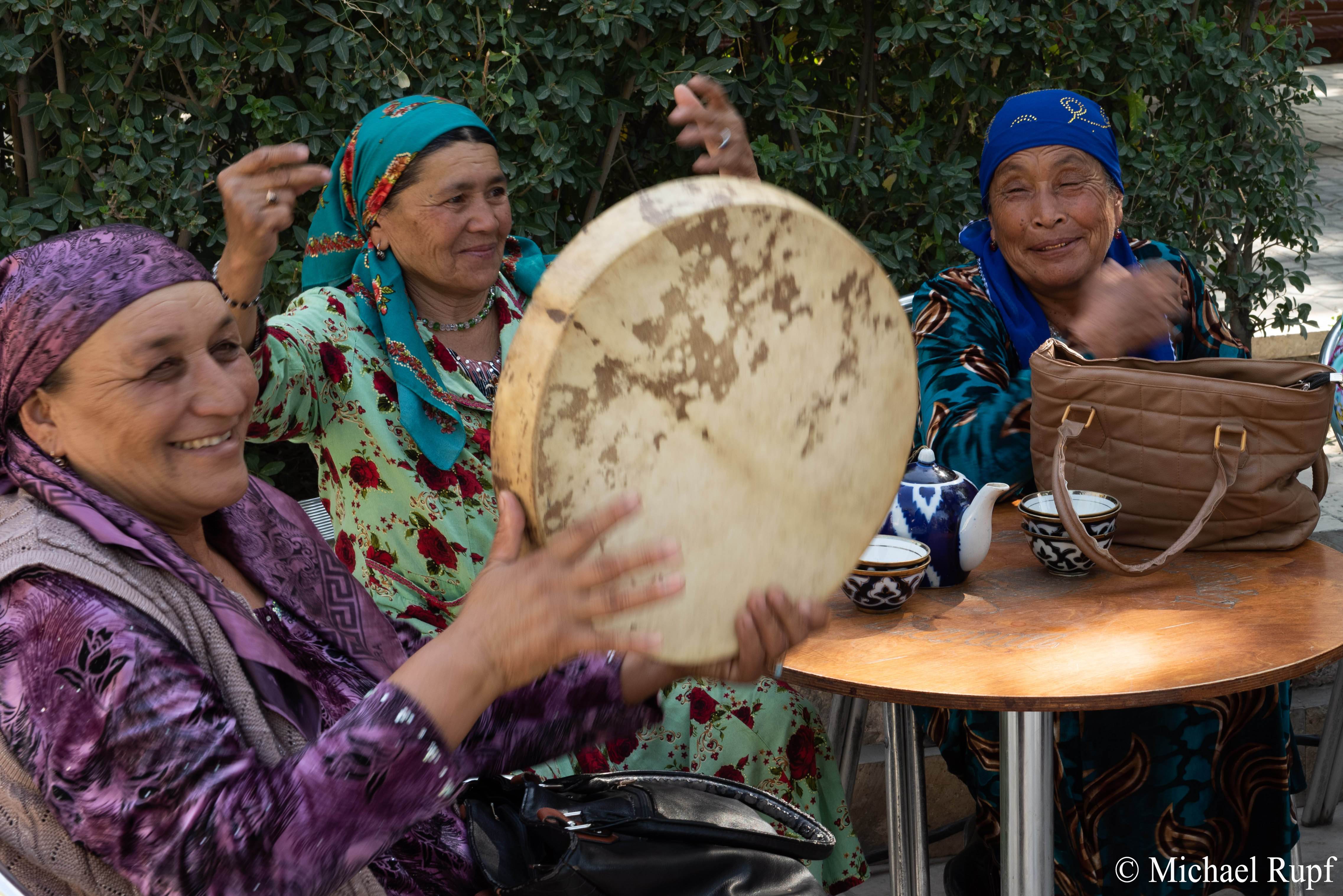 Today we continue to explore Bukhara: Chashma-Ayub shrine known as a curative source; walk along Bukhara city wall (XIXc.); the Samanids Mausoleum, the most precious Bukhara monument dated back to the 9th century; Chor Minor, a colorful madrassah with four peculiar looking towers, which was used as a library for students; Fayzulla Khodjaev's Home Museum, fine example of the Bukharian architectural style of the late 19th c., with traditional Bukhara clothing presentation (XIX c).
Overnight at hotel.
DAY 7 BUKHARA – NURATA – YURT CAMP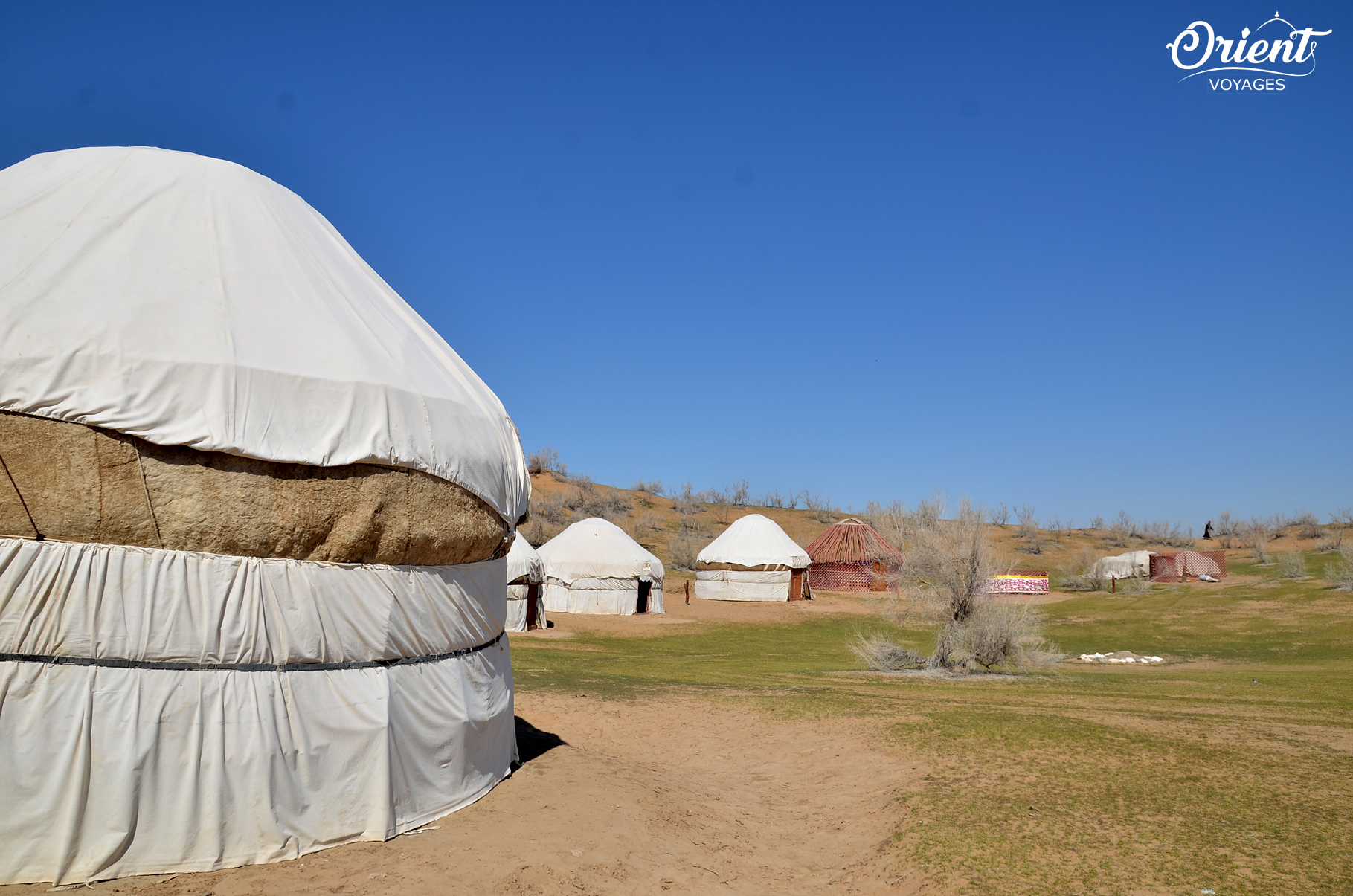 Drive northeast to the small town of Nurata (180 km). On the way we stop in Gijduvan, one of the oldest ceramic centers in Uzbekistan. Visit to the atelier and a small museum (tea and comfort break). We approach Nurata through the hilly region of the steppes with grazing herds. Upon arrival walk up to the remains of Alexander the Great fortress, which affords an excellent view. We will also visit Nurata Friday mosque with a Chashma spring and the pool with sacred fishes.
Enjoy home hosted lunch before we head towards the yurt camping site (nomadic felt tents), where we stay for overnight (app. 65 km). These yurts are typical of those used by the nomadic people of Central Asia. Dinner in the camp restaurant, with live music accompaniment.
DAY 8 YURT CAMP/AYDARKUL LAKE – SAMARKAND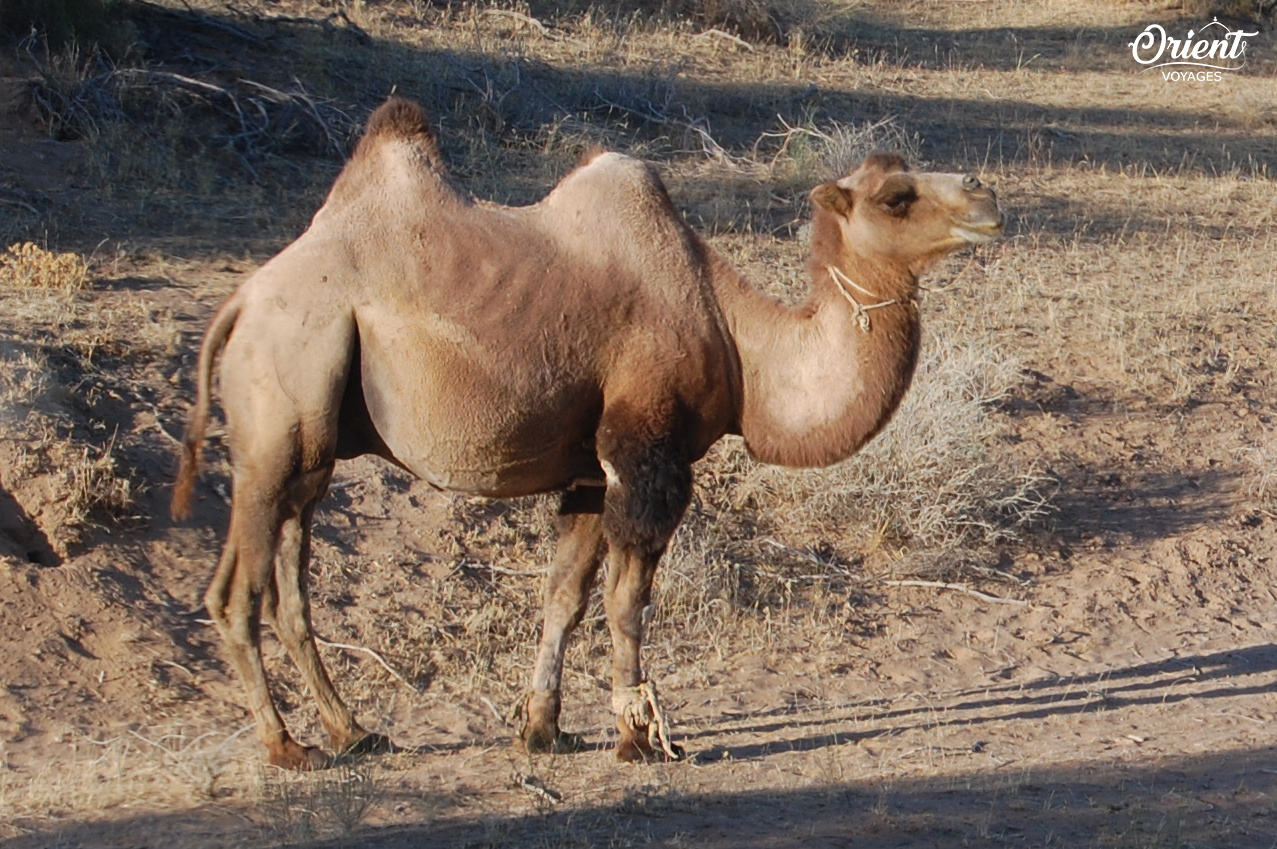 Spend relaxed morning time by the lakeshore, exploring the area, walking nearby or swimming (depends on the weather).
Drive to Samarkand, a key city on the Great Silk Road (240 km, app. 4 hrs drive).
Arrival and accommodation.
Overnight at hotel.
DAY 9 SAMARKAND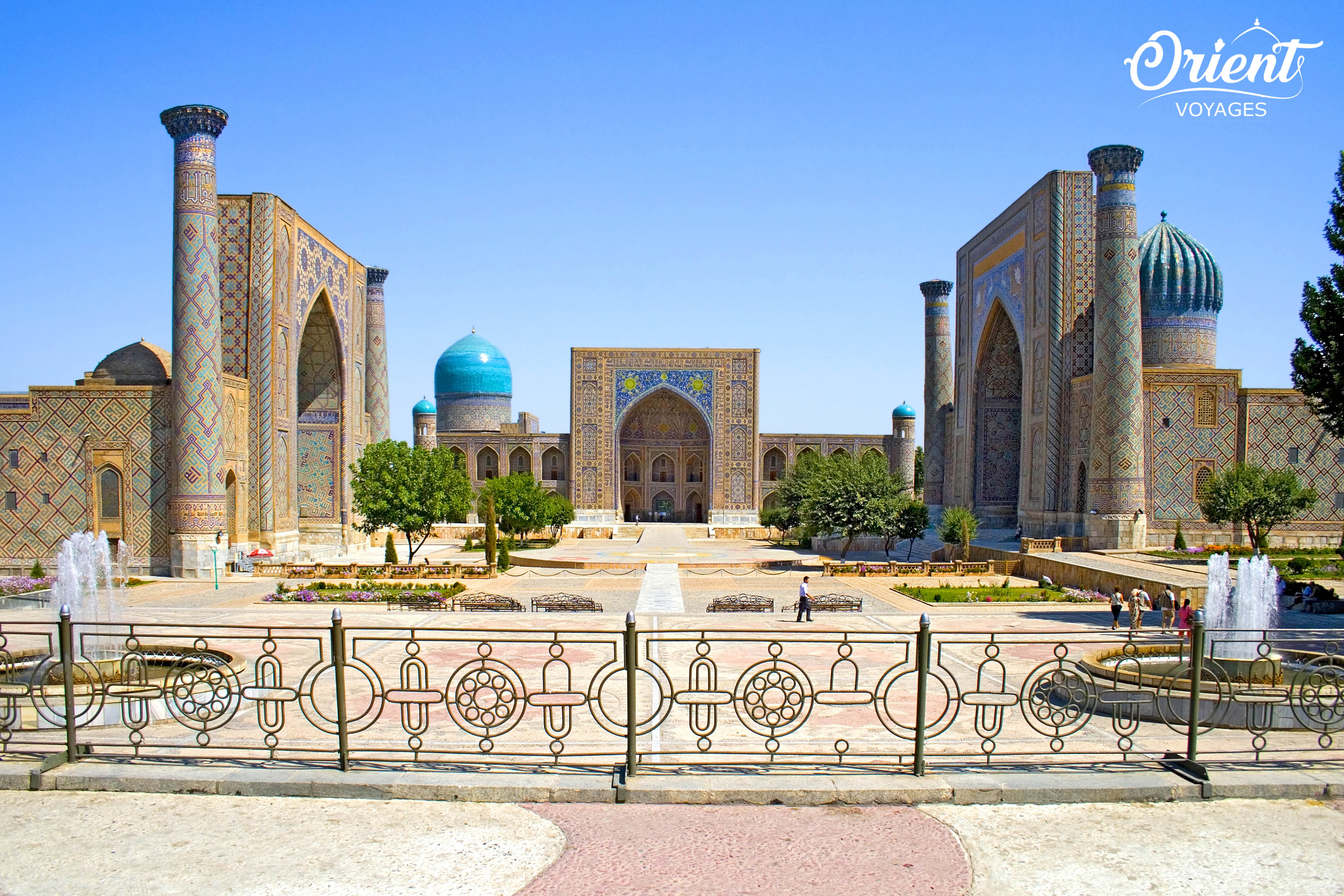 Today we start to explore Tamerlane's Empire: Gur-Emir Mausoleum (graves of Tamerlane and his descendants, XV c); world famous Registan Square (meaning "sandy place") that ranks first in Central Asia and among the greatest of all the grandiose and magnificent works of the Islamic world; visit to the impressive remnants of Bibi-Khanum Mosque built in honor of the ruler's eldest and favorite wife; Siab bazaar, the city's main bazaar (closed on Mon); Shakhi-Zinda Necropolis (The Living King) and ensemble of mausoleums (XI-XIX cc.)
Overnight at hotel.
DAY 10 SAMARKAND – ZERAFSHAN MOUNTAINS – SAMARKAND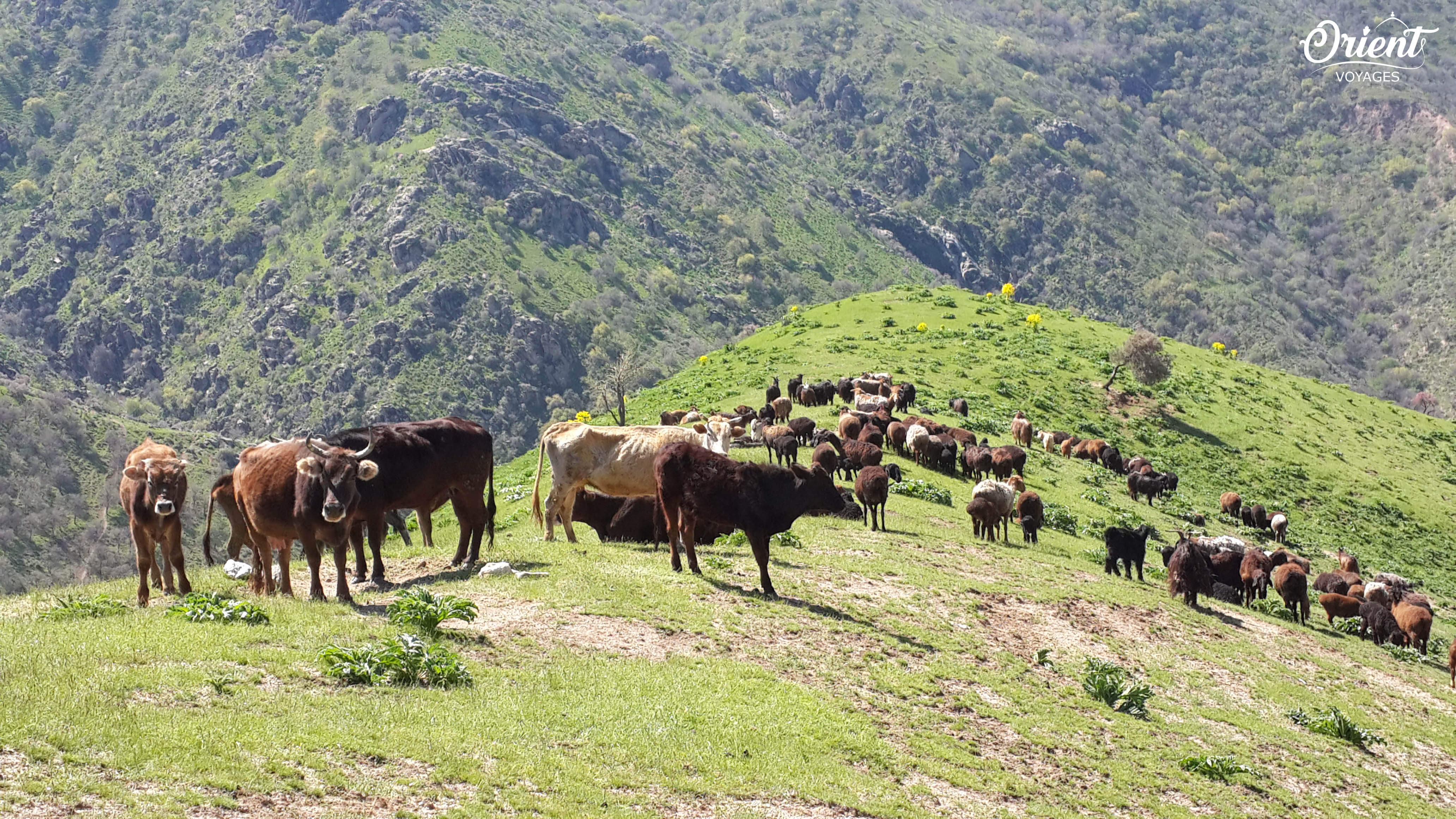 In the morning drive to Zerafshan Mountains (app. 30 km away). This day dedicated to walking in thecountryside area near Samarkand, several hours hiking in the mountains overlooking a small village; meet with locals who are always ready to welcome you in. Lunch picnic with shashlyk (local barbeque).
Return to Samarkand, transfer to hotel. Overnight at hotel.
DAY 11 SAMARKAND – TASHKENT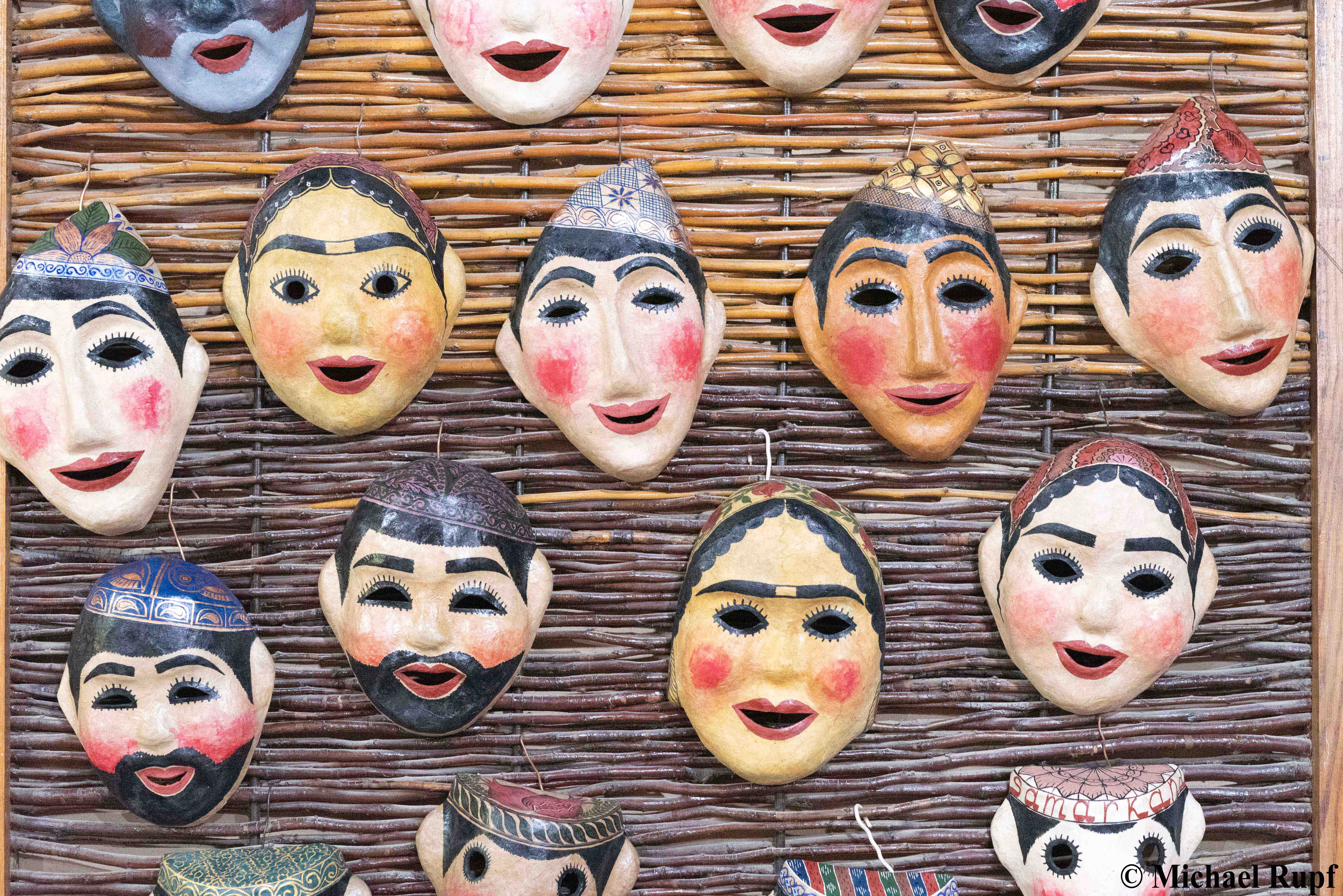 Another day for visits: Afrosiab museum of the city foundation; the mausoleum of St. Doniyor (Daniil or Daniel) – a unique prayer place for a Muslim, Christian and Jew, which attracts a great number of pilgrims of many nationalities and religions; unique Ulugbek's Observatory (Timur's grandson, 1428-1429); visit to the Silk Paper Center to see ancient process of paper making.
Late afternoon take train for Tashkent.
Arrival, accommodation. Overnight at hotel.
DAY 12 DEPARTURE TO YOUR DESTINATION

Transfer to International airport for flight back home.
*This tour itinerary can be adjusted accoding to your requirements and needs