Show all
Hide all
DAY 1 BISHKEK

Arrive in Bishkek. Meet at airport. Transfer to hotel. Overnight at hotel.
DAY 2 BISHKEK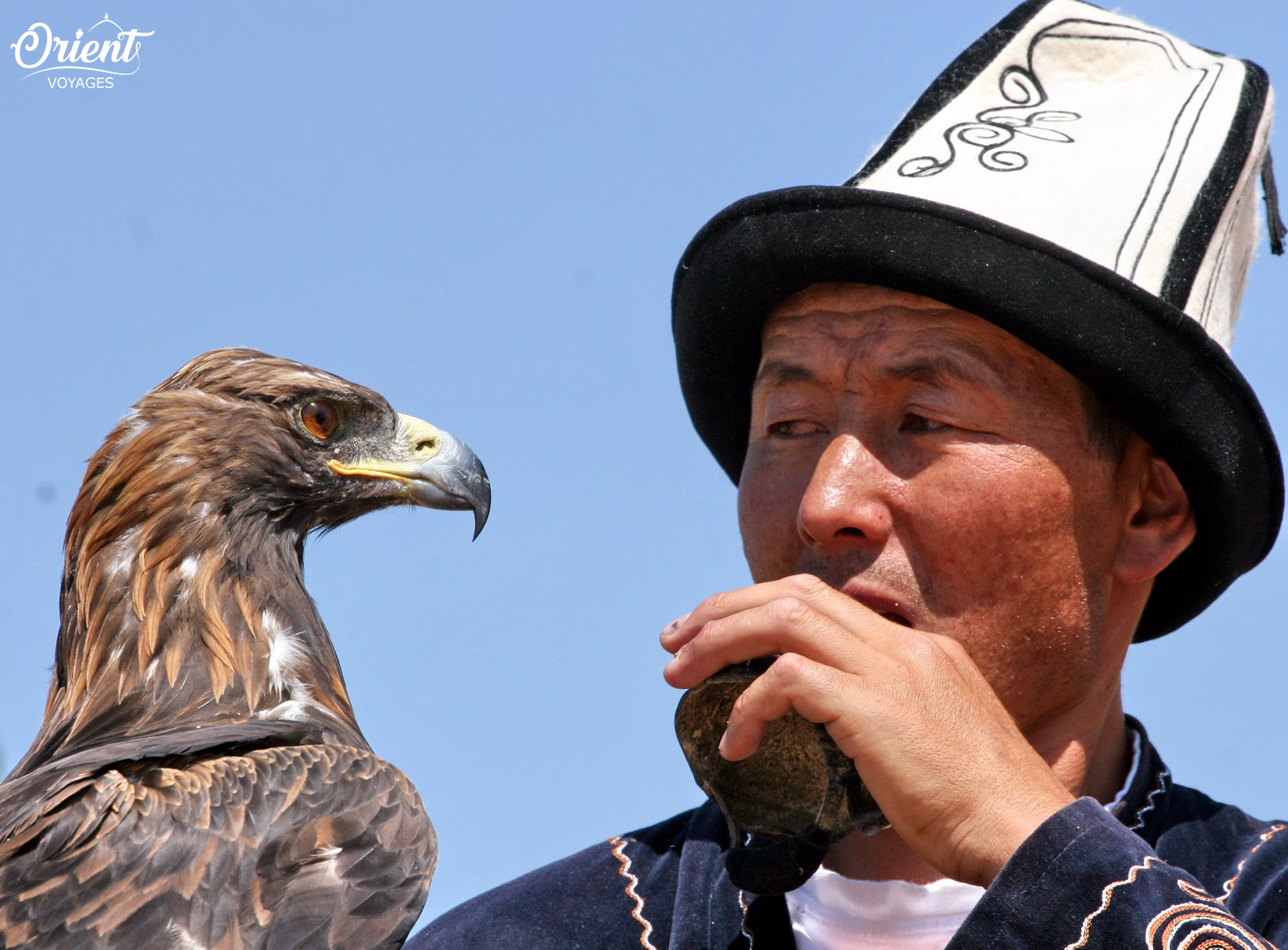 Start sightseeing tour: National Philharmonic building surrounded with statues of Manaschi, Central Square Ala Too, Oak Park, Victory Square.
Lunch at local restaurant.
Afternoon tour to Ala Archa National park (40 km – 50 min one way). Easy level hiking.
The park is a popular destination for weekend picnickers, hikers, horse trekkers, skiers as well as mountain climbers.
Overnight at hotel.
DAY 3 BISHKEK – ISSYK KUL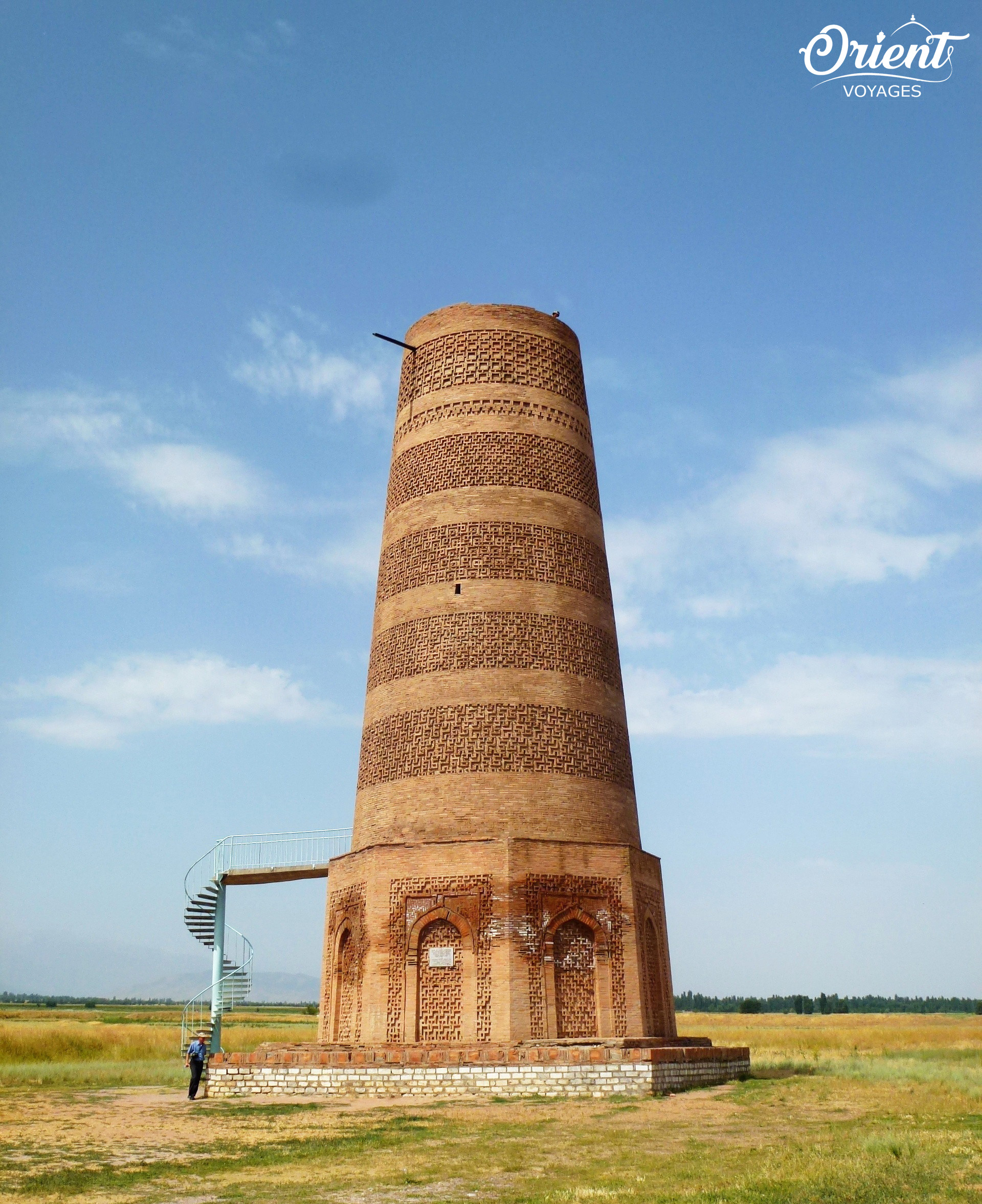 Transfer to Issyk Kul Lake (270 km – 4 - 5 hrs). On the way, we will visit the Burana tower, which is located near Tokmok town visit the tower, small history museum and open air Balbals.
Arrive in Cholpon Ata. Visit Open-air Petroglyphs museum and Ruh Ordo cultural complex.
Lunch at local restaurant.
Check in to the hotel located at the lakeshore.
Overnight at hotel.
DAY 4 ISSYK KUL – GRIGOREV GORGE – KARAKOL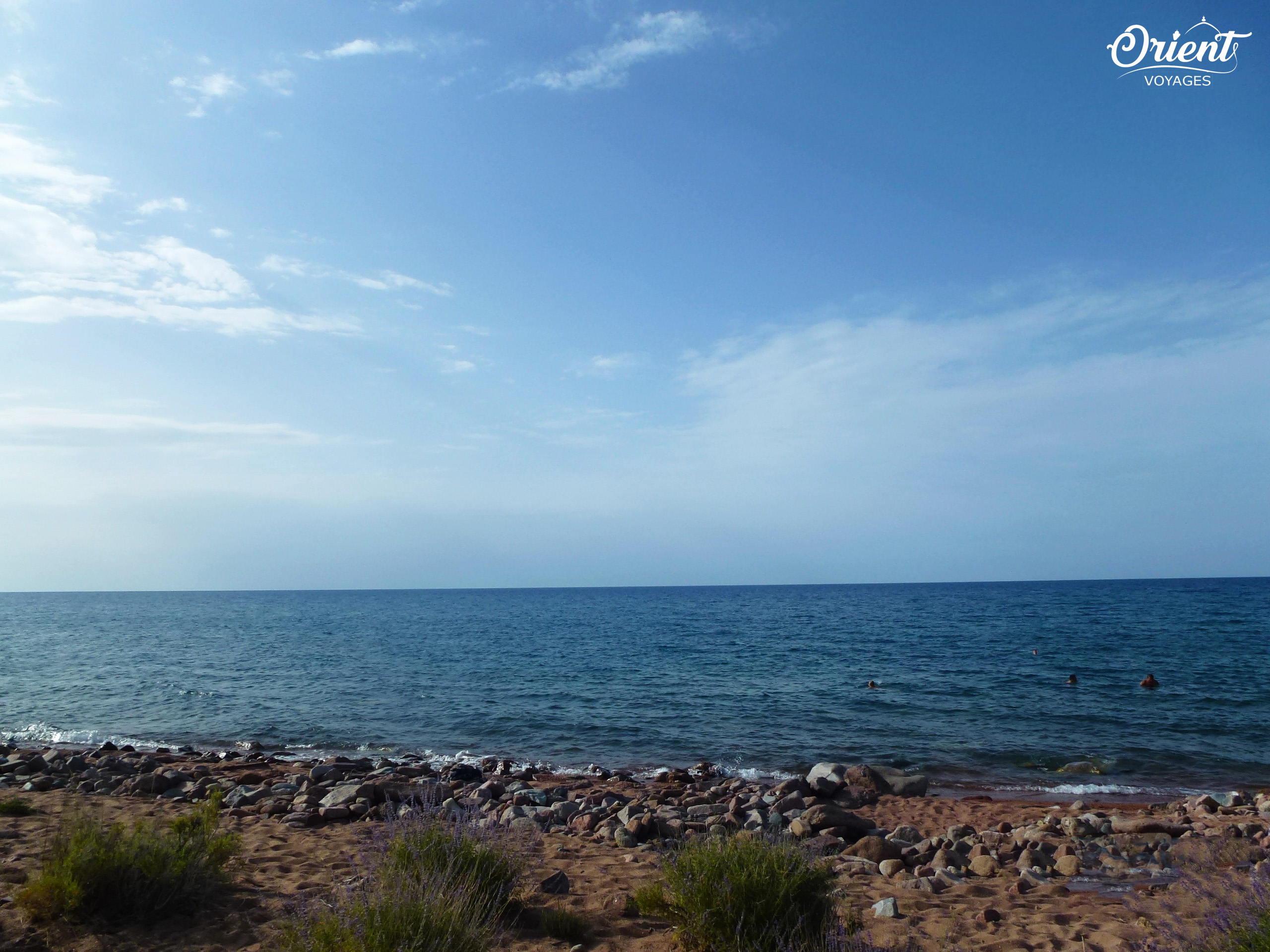 Depart to Karakol (150 km – 2 hrs).
Excursion to Grigorev gorge. About 3h easy hiking. Arrive to Karakol, check in to the hotel. Picnic lunch.
Afternoon city tour in Karakol: visit beautiful Russian Church made entirely of wood (built without nails), the
Dungan Mosque (Dungan's are minority group of Chinese Muslims living in this region and they originally come from Western China), the museum of Przewalski, who was explorer of Central and East Asia.
Overnight at hotel.
DAY 5 KARAKOL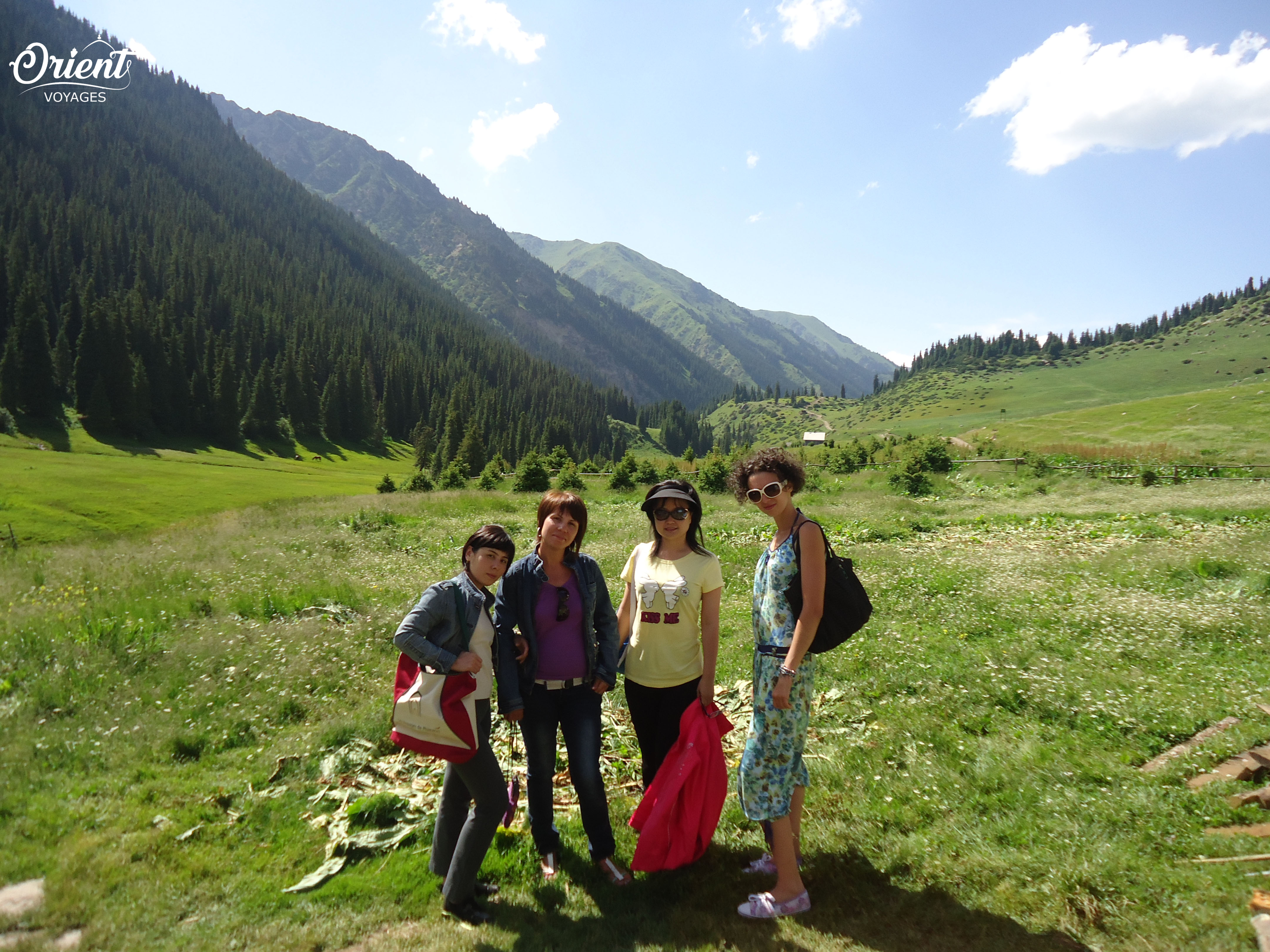 Day tour to Jeti Oguz (40 km – 50 min one way). Take Russian track to reach KokJayik pasture. Further easy hiking tour to forest man's hut. There you will have a beautiful view to the Oguz Bashy glaciers (5131m). Picnic lunch.
Arrive back to Karakol in the afternoon.
Overnight at hotel.
DAY 6 KARAKOL – CHARYN – ALMATY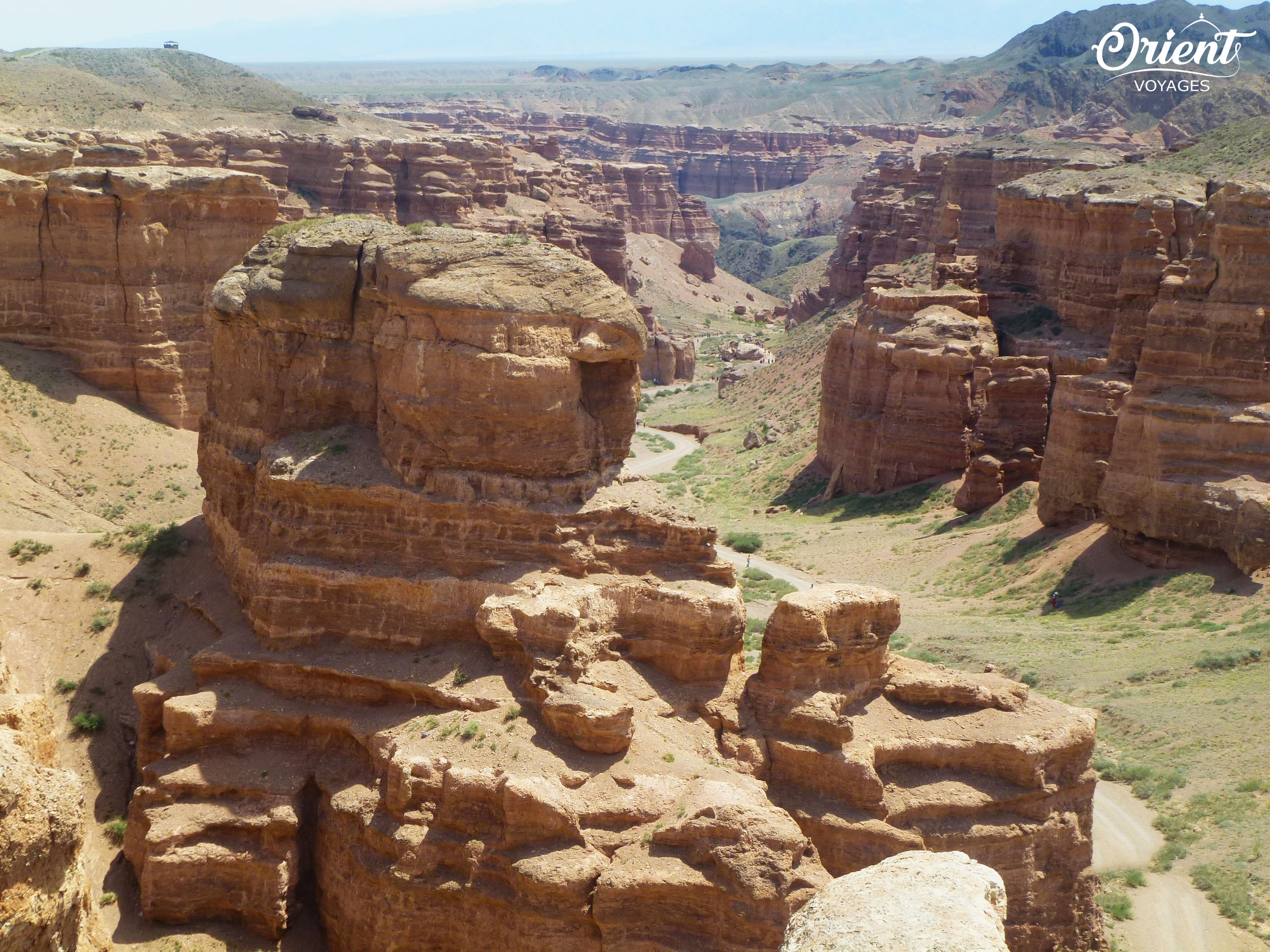 Departure to Almaty in the morning (400 km – 6-7 hrs). Cross Kegen KG-KZ border (operates May to September).
Stop at Charyn canyons for excursion. Arrive till the bus stop, have walking tour about 1h both ways. Packed lunch.
Arrive in Almaty. Overnight at hotel.
DAY 7 ALMATY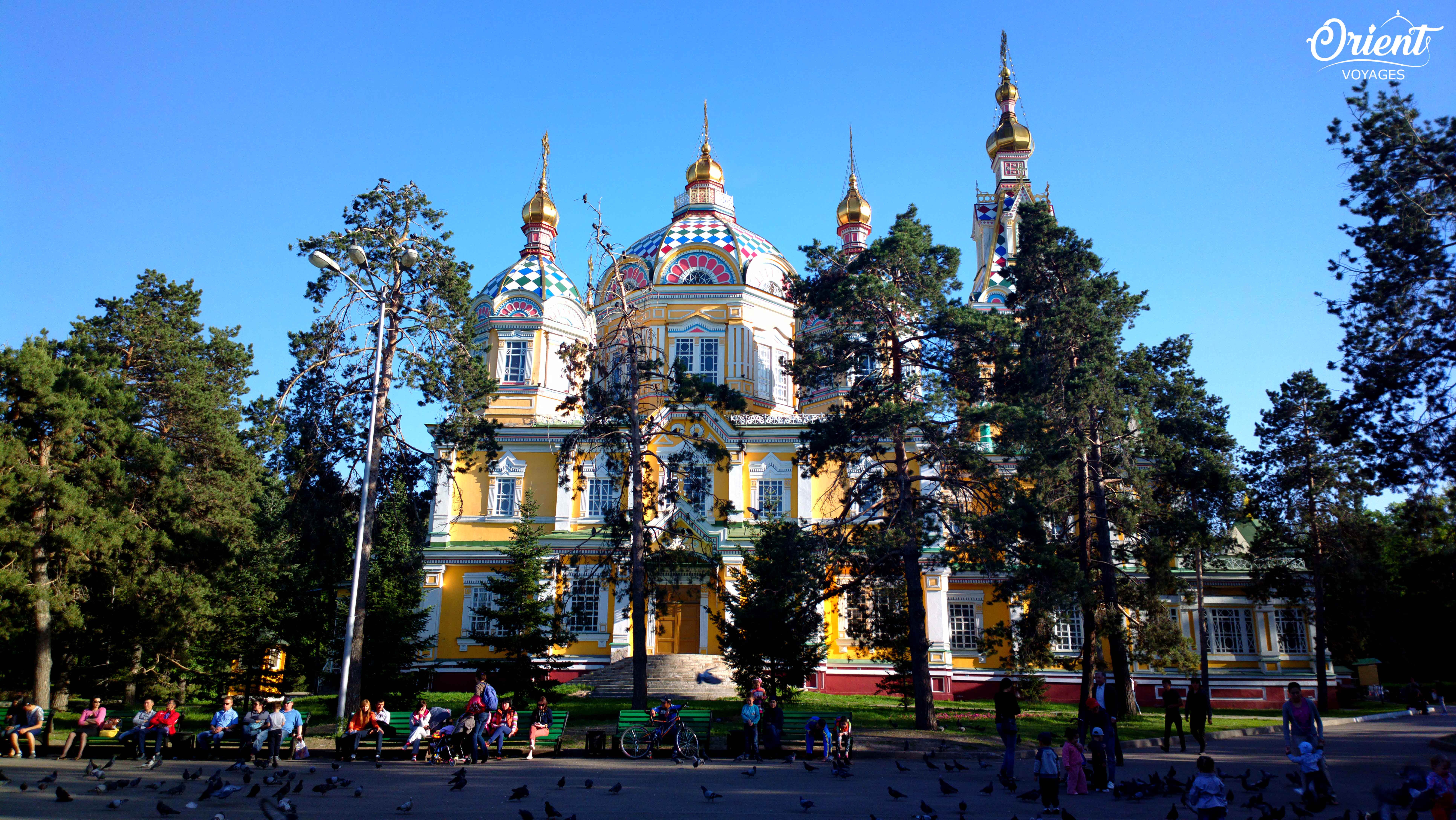 Visit to Green Bazaar (except Mon) and local chocolate shop Rakhat. Have a walk to Panfilov Park, where you will see one of the unique wooden buildings in the world – Zenkov Cathedral and also visit the Museum of National Musical instruments (except Mon) and Memorial of Glory and Eternal Flame.
Lunch at local restaurant.
Have a walk along Arbat and Panfilov streets, which are a popular area and nice place to visit when traveling to Almaty, as it's filled with artists selling their works of art of local landscapes, giving a good representation of the beauty of Kazakhstan.
After the city tour visit to KokTobe park, observe the city from the above, cable car included (up on minibuses, down on cable car).
Overnight at hotel.
DAY 8 ALMATY – DUSHANBE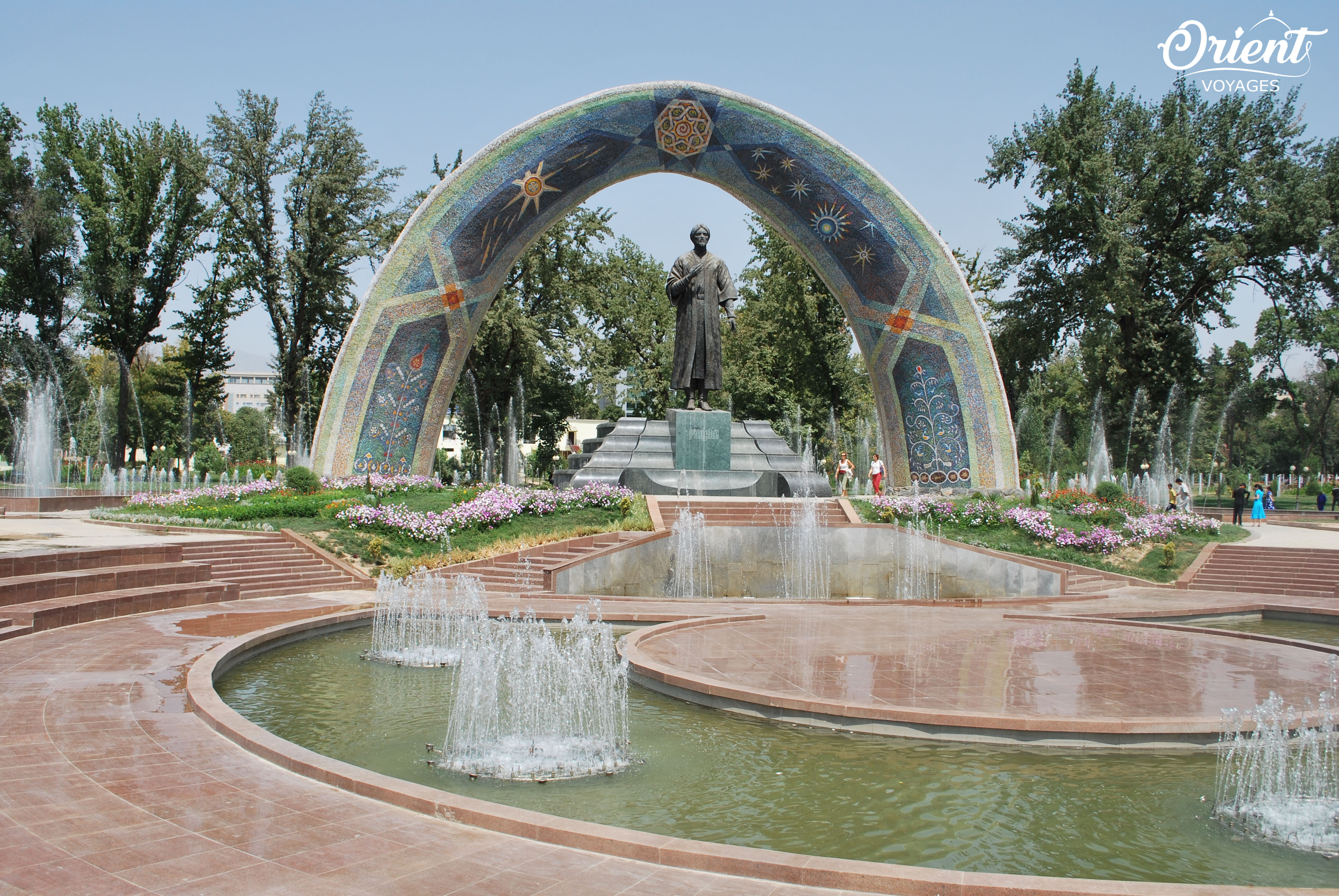 Transfer to airport for flight to Dushanbe by flight KC-131 Almaty/Dushanbe at 10:10/11:00 (on Wednesday, Friday and Sunday).
City tour of Dushanbe: Monument of Ismail Somoni, Rudaki Park, Independence Square where one can see the second highest in the world flagpole (165 cm), visit to Tajikistan United Museum that includes the exhibits on history, natural history and art, with Buddha in Nirvana being one of the museum's valuable exhibits (closed on Mon).
Lunch at restaurant.
Overnight at hotel.
DAY 9 DUSHANBE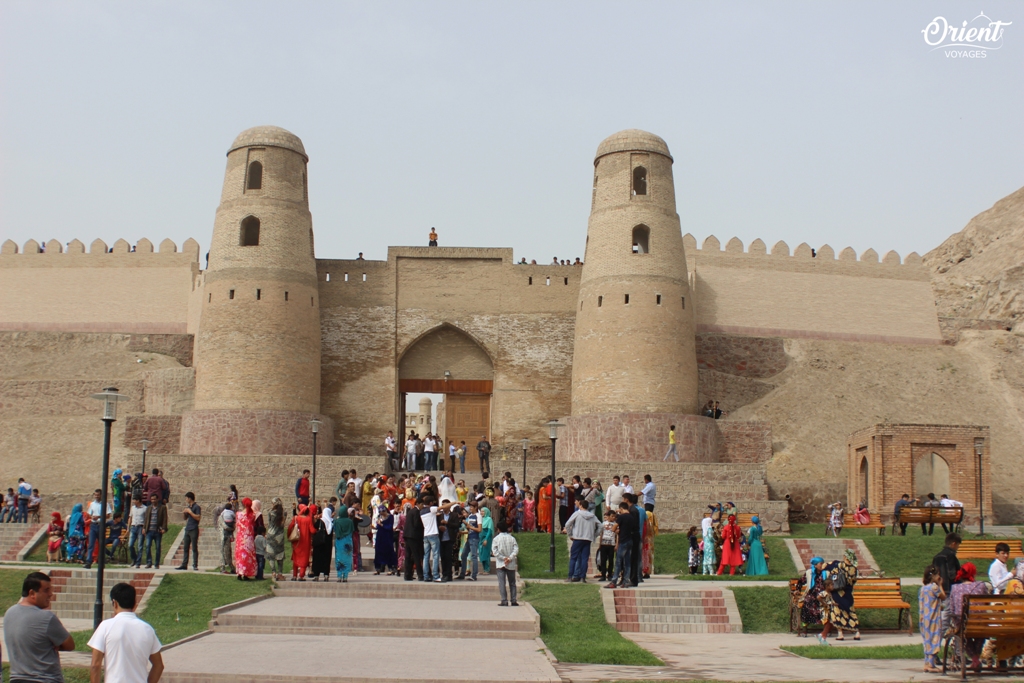 Today we drive to Hissar fortress - the remains of Hissar fortress of the 18th century, which was occupied until 1924 is located in 30 km west of Dushanbe. Beside the fortress are two plain Madrasah, one dating from the 18th century and the other 19th, and beyond them is the mausoleum of 16th century. Return to Dushanbe.
Lunch at restaurant.
In the afternoon continue excursion with Botanical garden - very beautiful garden with many old trees is the favorite place of Tajiks and Museum of Musical Instruments.
Overnight at hotel.
DAY 10 DUSHANBE – ISKANDERKUL LAKE – KHUDJAND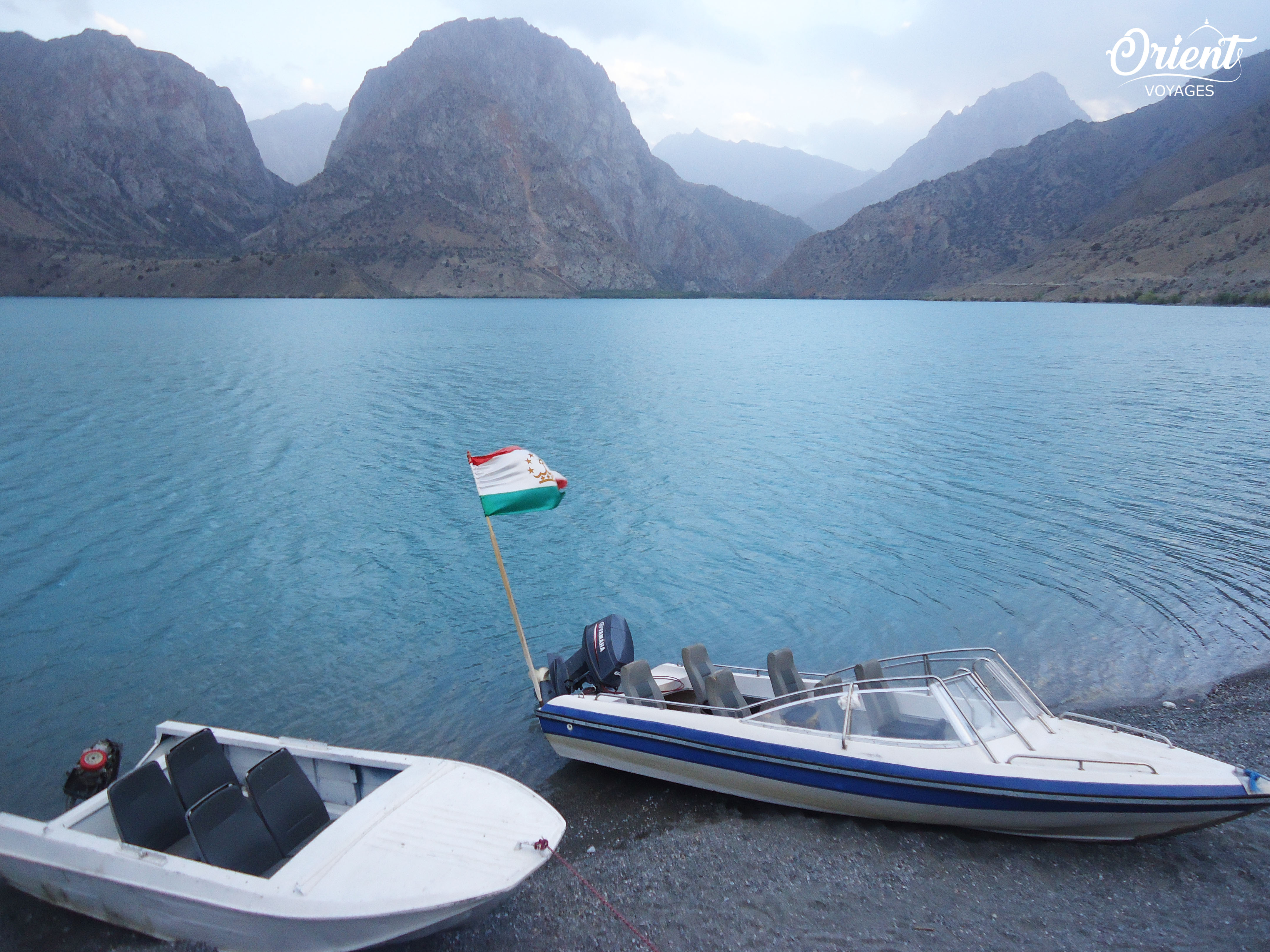 Our trip today to Khudjand (360 km/7-8 hrs drive) will go through the high mountain lake – Iskanderkul Lake, which is known as the lake of Alexander the Great, who is said to have rest with his army after each military campaign. The lake is located in the famous Fann Mountains and is considered to be one of the best places of Central Asia. Upon arrival to the lake we take a walk alongside the lake. In addition, we can hike 40 minutes to see a waterfall.
Lunch at lakeshore restaurant.
Continue to Khudjand, the country's second largest city situated in the north of Tajikistan and is one of its most ancient, founded about 2,500 years ago during the time of Alexander the Great.
Overnight at hotel.
DAY 11 KHUDJAND – OYBEK BORDER – TASHKENT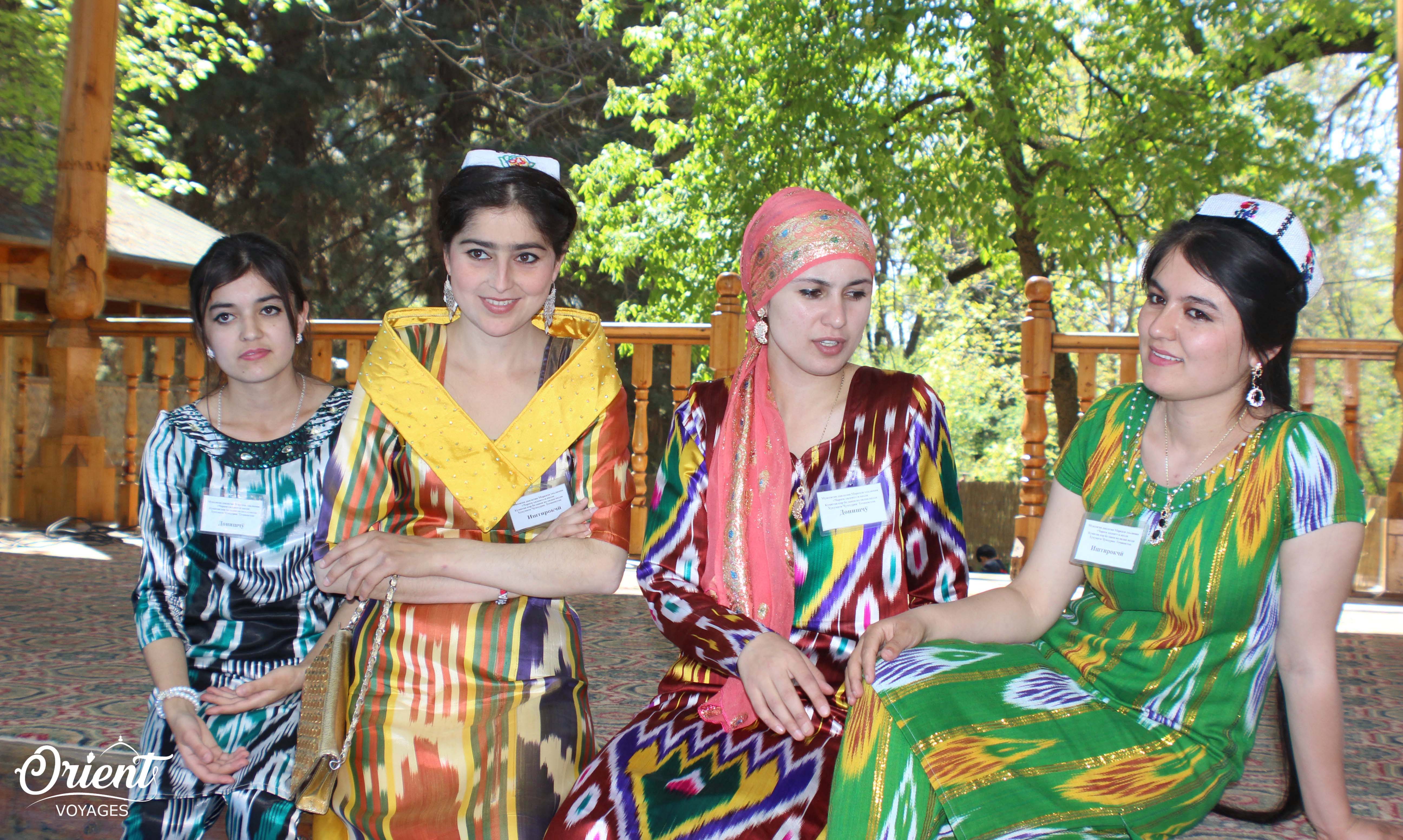 Today we start excursion of Khudjand: visit to Oriental Bazaar, one of the most interesting places in Khudjand that attracts people with various sounds and tastes; visit to Museum of archeology and fortification (open daily); Mosque Shaikh Muslihiddin; Arbob Palace.
Lunch at restaurant.
After lunch, transfer to Tajik-Uzbek border point "Oibek" (80 km/1.5 hrs drive). Border crossing, passport and customs clearance (neutral territory is about 900 meters long to cross on foot).
Take over by Uzbek team. Depart for Tashkent (120 km/app. 2 hrs drive). Arrival and accommodation.
Overnight at hotel.
DAY 12 TASHKENT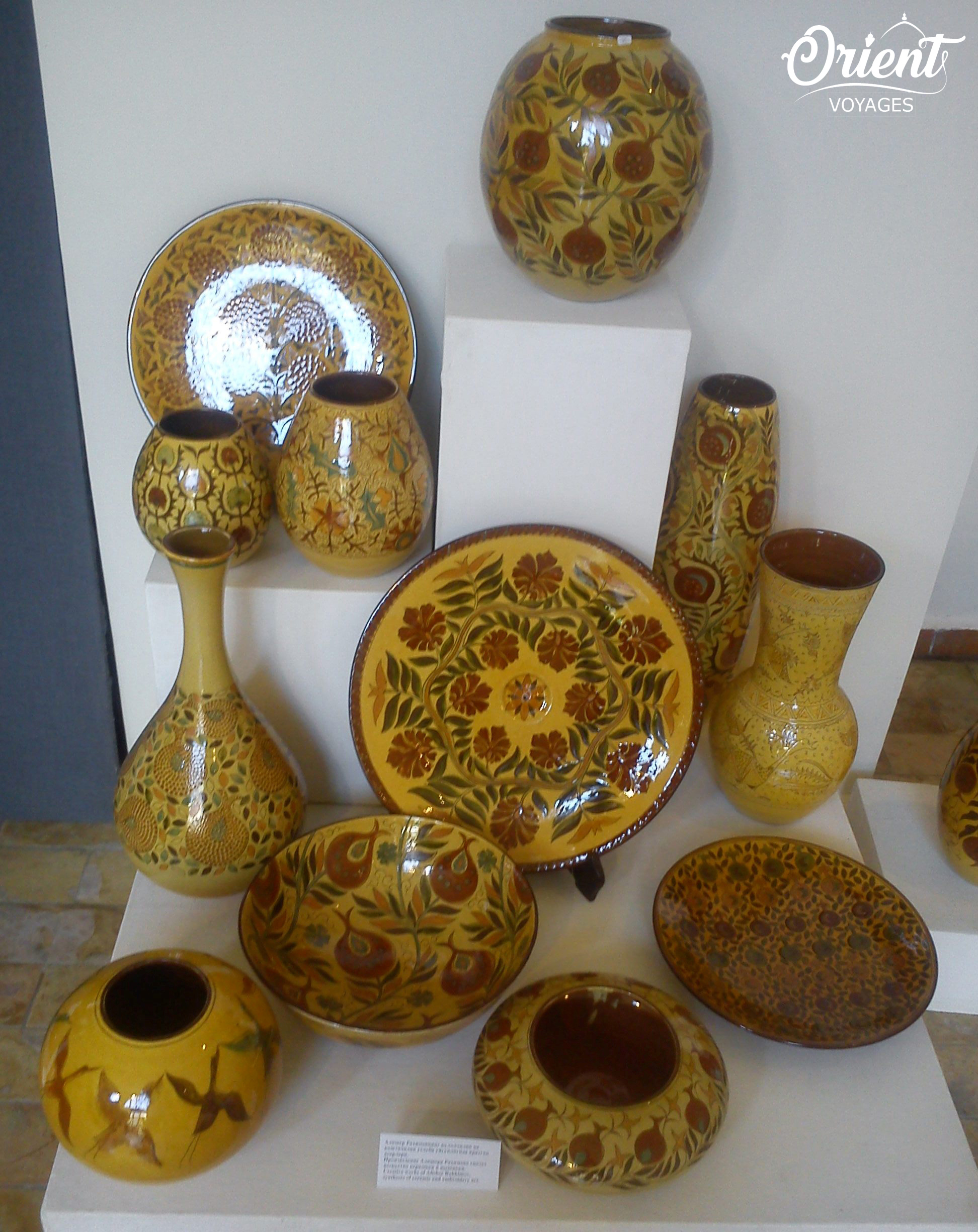 Spend the day exploring Tashkent through the Independence square, Timur and Opera square. Visit to Khast Imom complex including Barak-khan Madrassah, the only world-known original version of Khalif Osman's Koran dated from 7th century is kept here in the library of Mui-Muborak madrasah, visit to Chorsu bazaar (closed on Mon) in the old city and to Kukeldash madrassah.
Lunch at local restaurant.
Visit to ceramic workshop – house museum of Rakhimov`s family. Rahimov"s dynasty is one of the most famous ceramic masters dynasty in Tashkent and has over six generations of masters. Currently, Akbar and Alisher Rakhimov are continuing traditions of the dynasty.
Overnight at hotel.
DAY 13 TASHKENT – SAMARKAND


Transfer to railway station for express train "Afrosiab" Tashkent/Samarkand at 07h28/09h42 or 08h00/10h08.
Arrive into Samarkand. Transfer to hotel. Check in to hotel after 14h00. Lunch at local restaurant.
Explore Samarkand: Registan Square (meaning "sandy place") surrounded by the Ulugbek's madrassah, the Sher-Dor madrassah and Tilla-Kori madrassah; Mosque Bibi-Khanum; Siab bazaar (closed on Mon); Necropolis Shakhi-Zinda and ensemble of mausoleums.
Overnight at hotel.
DAY 14 SAMARKAND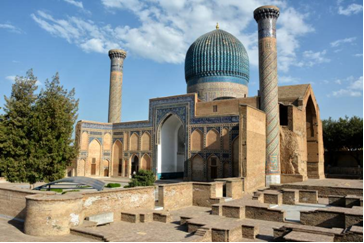 Continue city tour: Gur Emir Mausoleum (graves of Tamerlane and his descendants), Afrosiab museum of city foundation with the unique wall painting from 7th c.; Observatory of Ulugbek; Silk paper center to watch ancient tradition of paper production. Lunch at local restaurant.
Overnight at hotel.
DAY 15 SAMARKAND – BUKHARA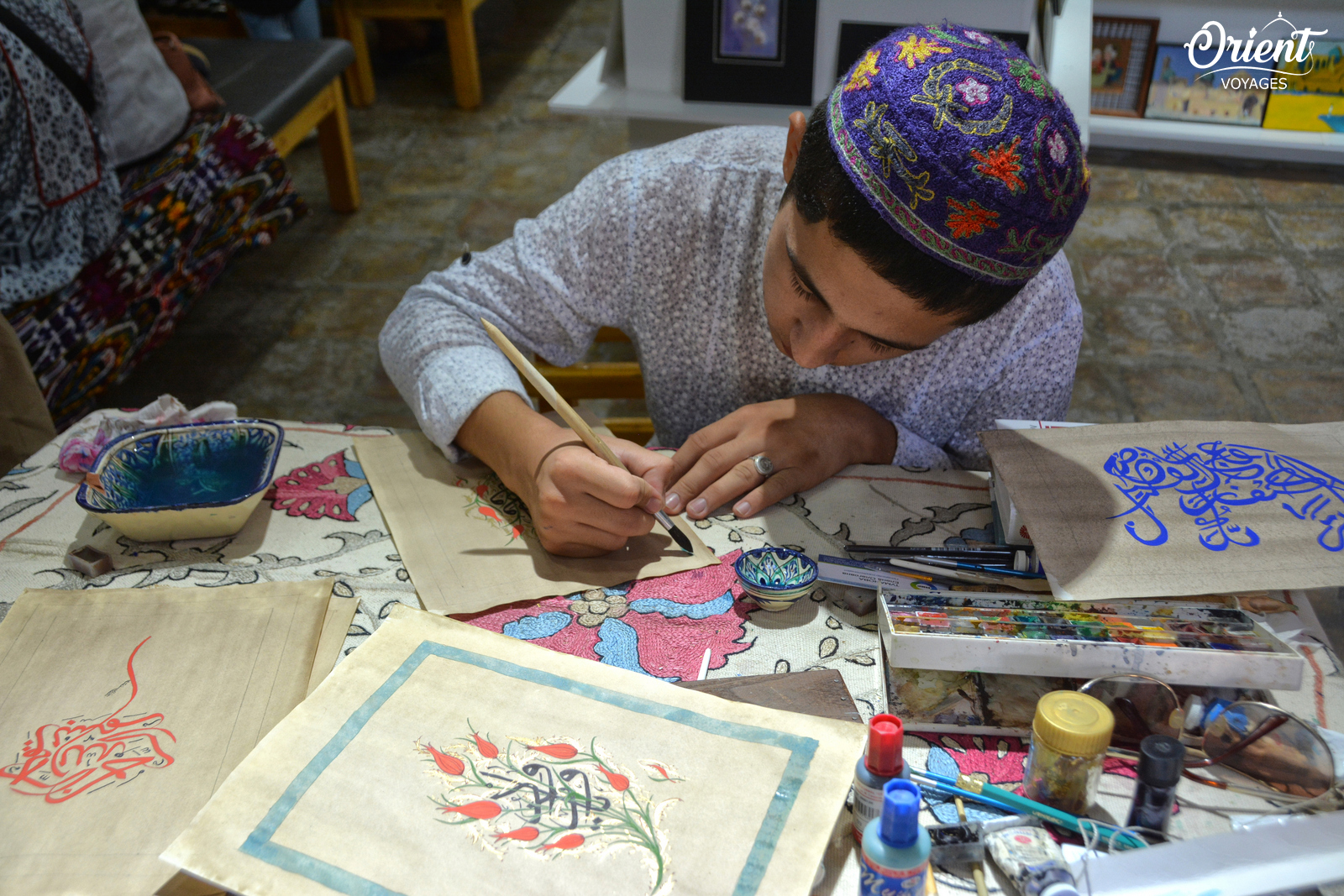 Transfer to railway station for express train "Afrosiab" Samarkand/Bukhara at 09:50/11:19.
Arrive to Kogan railway station. Transfer to Bukhara (15 km). Check in to hotel after 14h00.
Start our visiting program today: Lyabi-Khauz Complex consisting of Nodir-Divan-beghi madrassah, Kukeldash madrassah, Khonako; Magoki-Attari mosque; the local bazaars housed in the restored 'trading domes': Tok-i-Zargaron – Jeweler's bazaar, Tok-i-Tilpak Furushon – Cap Maker's Bazaar, Tok-i-Sarrafon – Moneychanger's Bazaar; Kosh madrassah of Ulugbek and Abdulazizkhan;
Poi-Kalyan Ensemble consisting of Kalyan minaret – the symbol of the city, Miri Arab madrassah, Juma mosque;
Lunch at local restaurant.
Overnight at hotel.
DAY 16 BUKHARA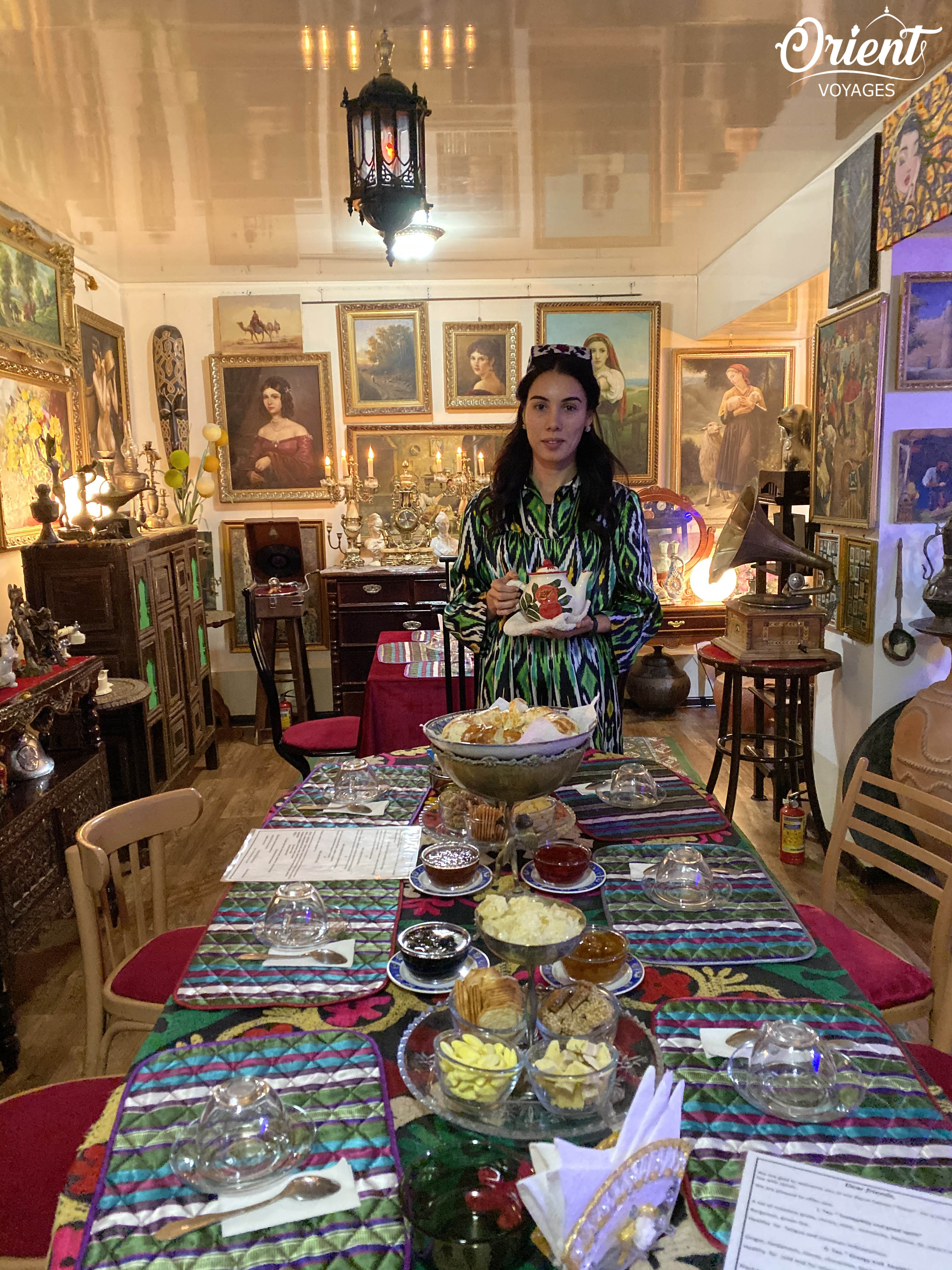 Continue city tour: Chor Minor, a colorful madrassah with four peculiar looking towers, which was used as a library for students. Countryside excursion to residence of Bukhara's Emir- Sitorai Mokhi-Khosa Palace.
During the day we have our tea pause at the Tea house "Silk Road Spices" (taste teas with different spices and flavours: cardamom-anise-clove-cinnamon oregano). Lunch at local restaurant.
Overnight at hotel.
DAY 17 BUKHARA – KHIVA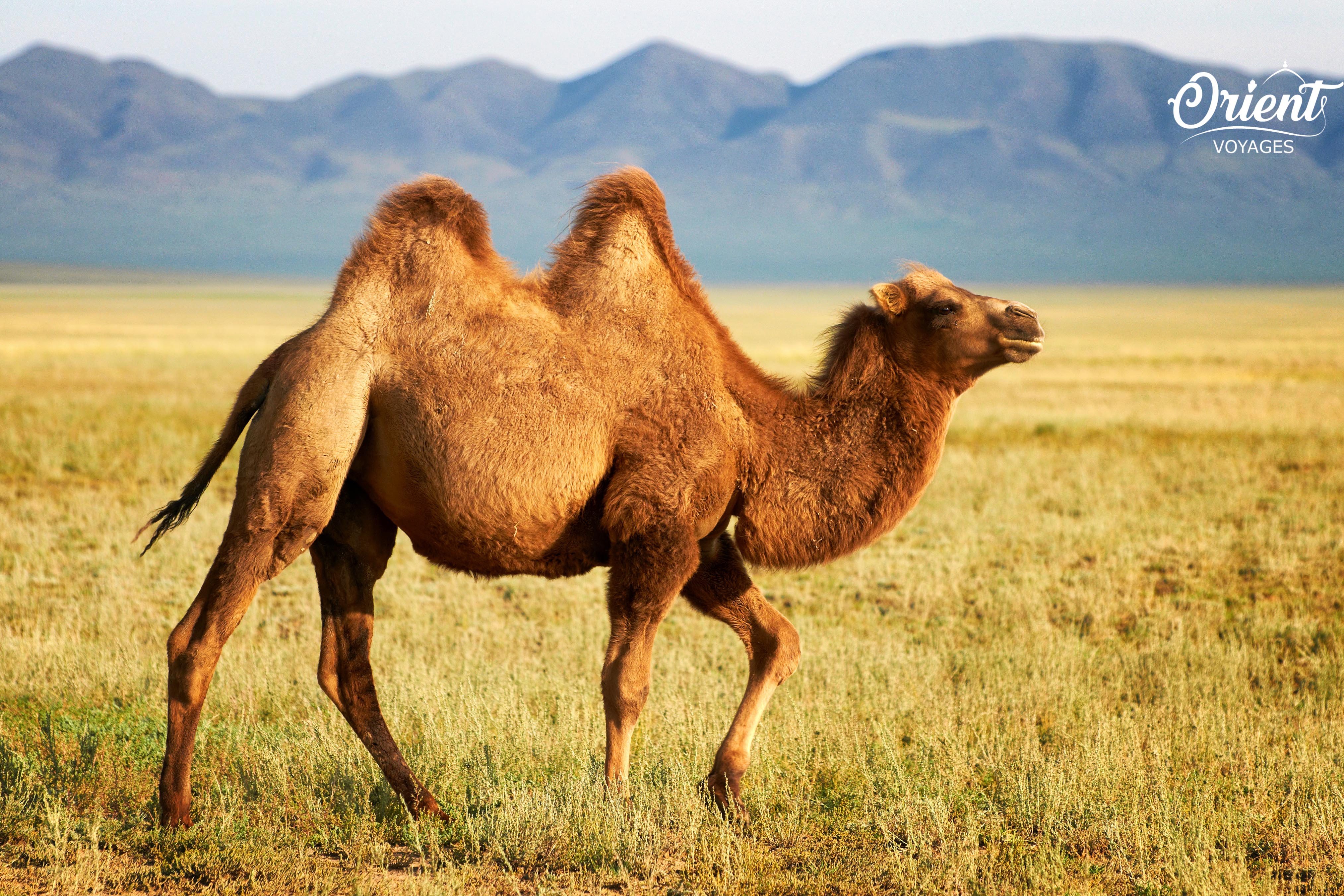 Take in the undulating landscape of Central Asia and drive to Khiva across the Kyzylkum desert (450 km - 7-8 hrs). This journey presents an unprecedented opportunity to view this arid landscape, and glimpse the sheep farmers or hunters roaming across it. Lunch on the way at local café.
We arrive in Khiva in the early evening. Arrival and accommodation at hotel.
Overnight at hotel.
DAY 18 KHIVA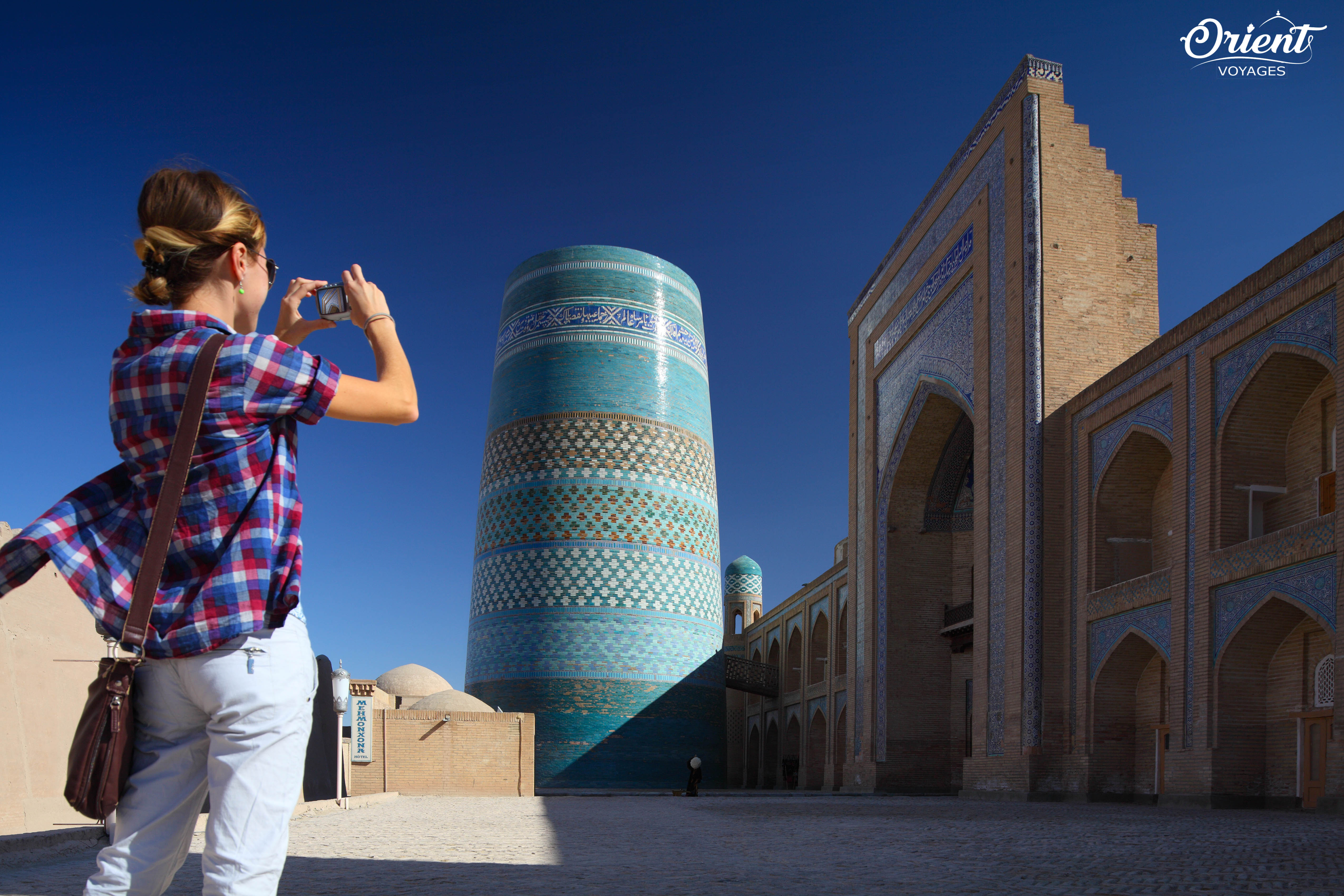 Walking tour in Ichan Kala, architectural complex of the inner city, surrounded by the large fortress wall with four gates. There are more than sixty architectural monuments: palaces, mosques, madrassahs, minarets and mausoleums inside the inner town: Muhammed Aminkhan madrassah and its minaret; Kunya Ark and Juma Mosque with 218 pillars (one of the most ancient structures in Central Asia; Tash Khauli palace (the Harem of Khiva Khans); Mausoleum of Pakhlavan Makhmud; Islam Khodja complex and other monuments.
Lunch at local restaurant.
Overnight at hotel.
DAY 19 KHIVA – SHAVAT BORDER – DARVAZA CRATERS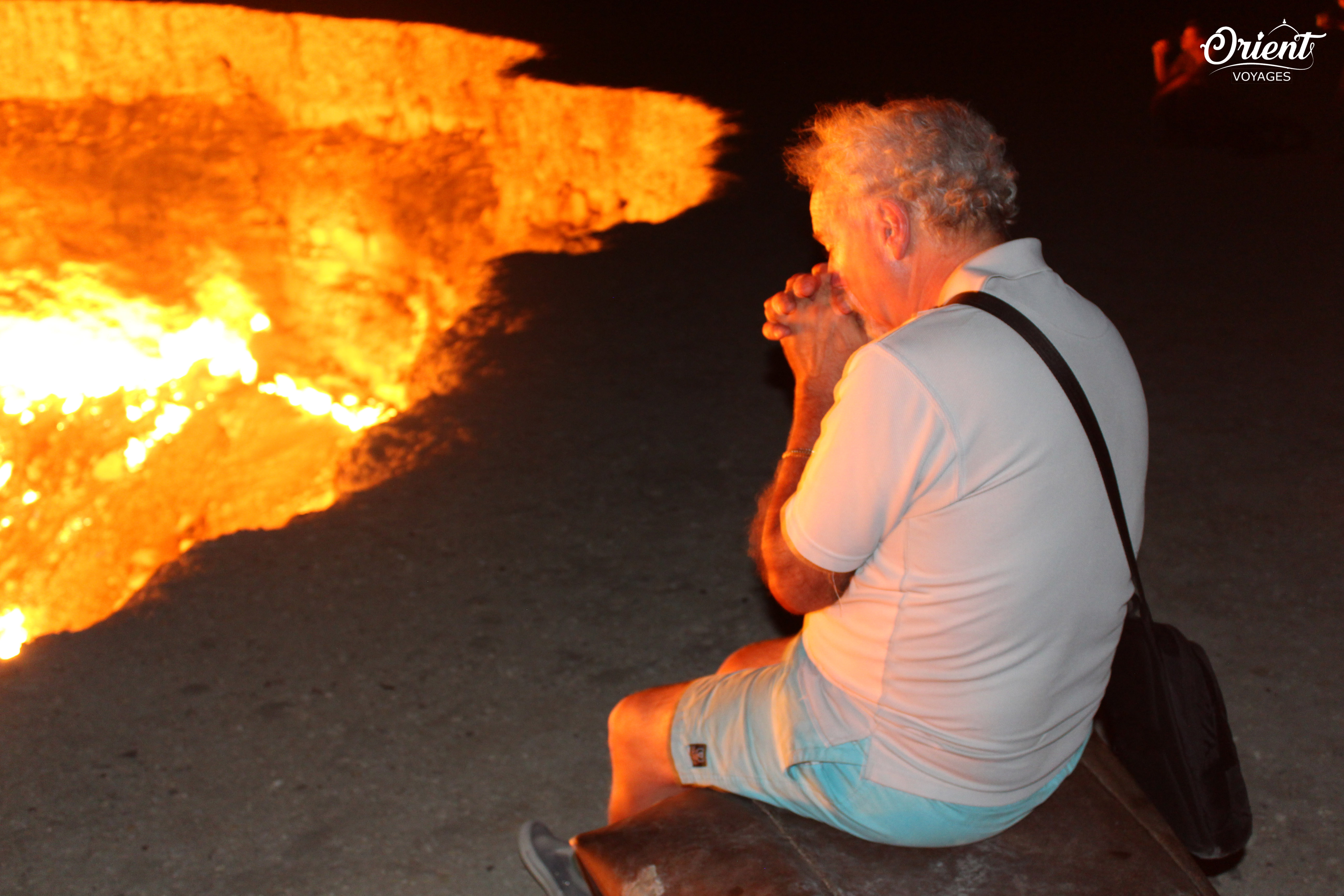 Depart for Uzbek-Turkmen border "Shavat" (70 km). Going through visa and customs formalities.
Meet by local Turkmen team. Excursion in Kunya Urgench: visit to Izmikshir fortress.
Lunch at local restaurant.
Depart for Darvaza (350 km/ 7 km sandy road – 5 hrs). Arrive at KM 285 and change to 4WD'S.
Arrive in Darvaza.
The crater, which is 69 m wide and 30 m deep, is located in a natural gas field in Ahal Province, which has the sixth largest reserves in the world. 40 years ago, a vast borehole –nicknamed the « door to hell » was set alight by a Soviet expedition to explore for gas and has been burning ever since. Darvaza becomes an attraction for thrillseekers tourists.
Visiting mud crater and water crater on the way. Picnic - dinner at Darvaza.
Overnight in tents.
DAY 20 DARVAZA CRATERS – ASHGABAT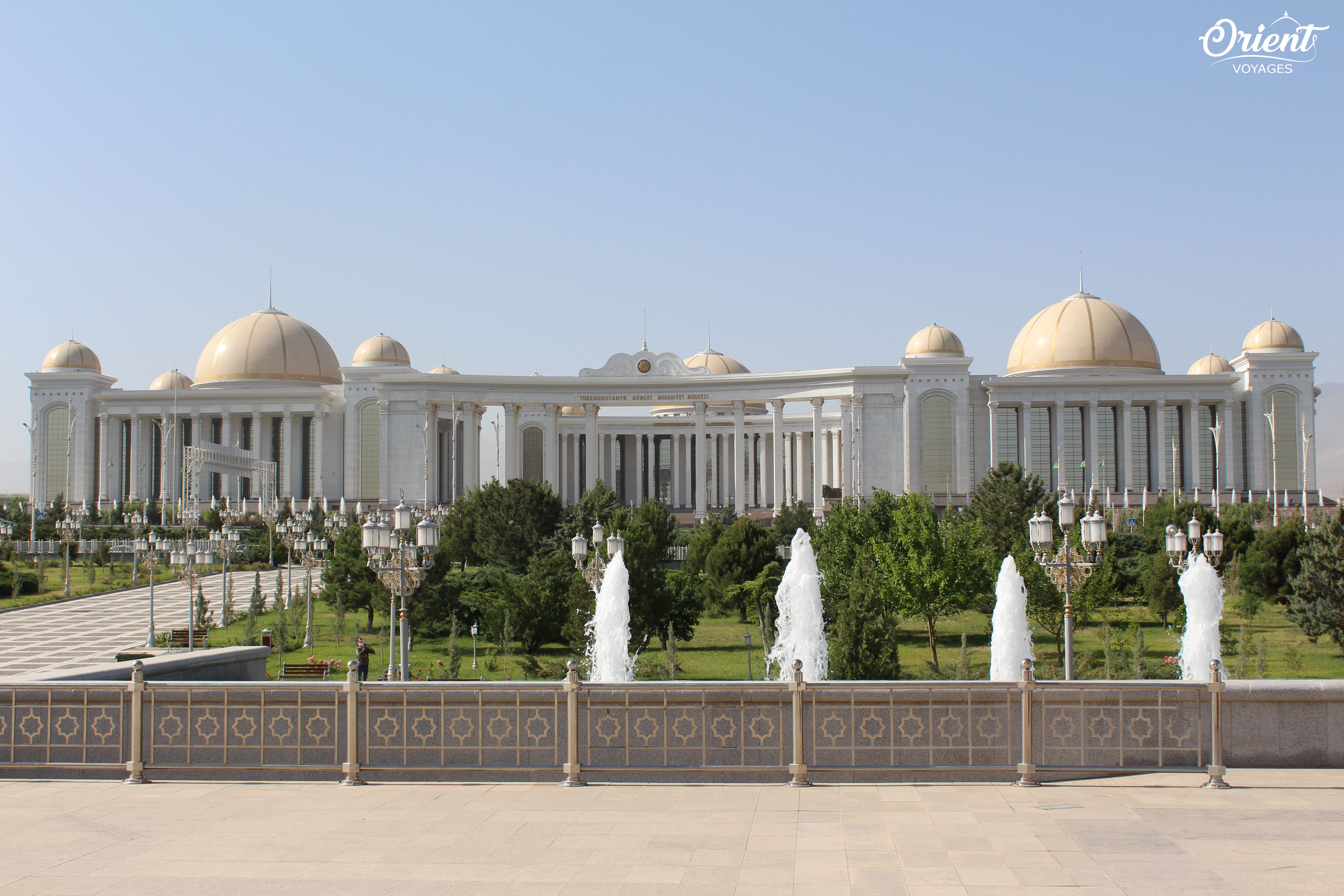 Drive to Ashgabat (250 km – 4 hrs)
Arrival and accommodation at hotel.
Start excursion in Ashgabat: the Independence Square, Rukhnama, Palace Square, the Arch of Neutrality and the biggest mosque in whole Central Asia – Ertugrul Gazi Mosque, which has been constructed as a present to the Turkmen nation from the republic of Turkey; Earthquake monument.
Lunch at local restaurant.
Overnight at hotel.
DAY 21 ASHGABAT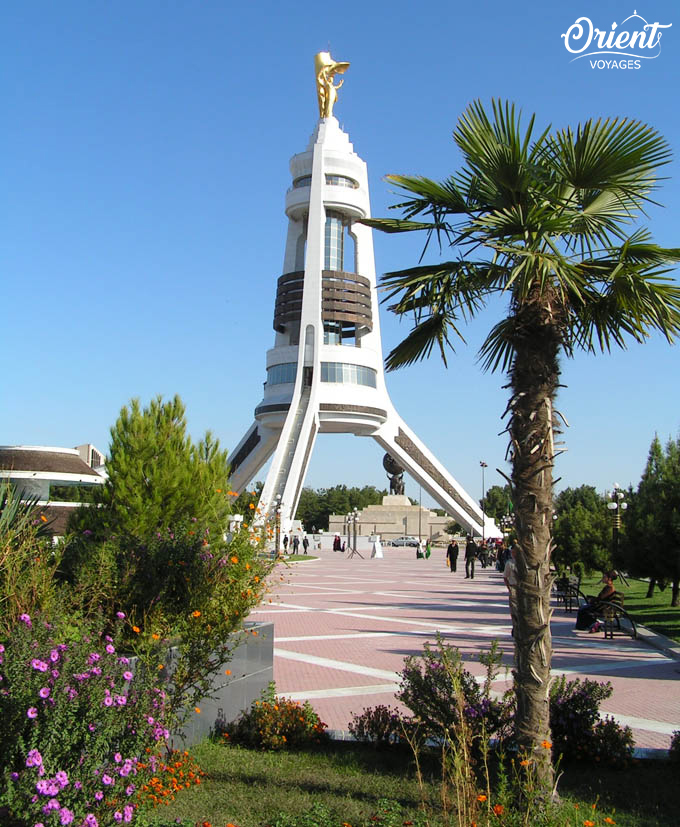 Continue city tour: Excursion to Old Nisa site, which is under UNESCO protection, Ashgabat's pride – the National Museum of History (Closed on Tue) consisting of seven galleries, keeping the history of modern culture and ethnography of the country. Lunch at local restaurant.
After lunch continue to a local horse stable and see the Turkmen Ahalteke horses (app. 1 hour drive), a very old breed of horses which is about 5,000 years.
Overnight at hotel.
DAY 22 ASHGABAT – DEPARTURE

Transfer to airport for your International flight home.
*This tour itinerary can be adjusted accoding to your requirements and needs